New ARM Mali-450 GPU to bring enhanced graphics performance to smartphones on a budget
14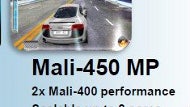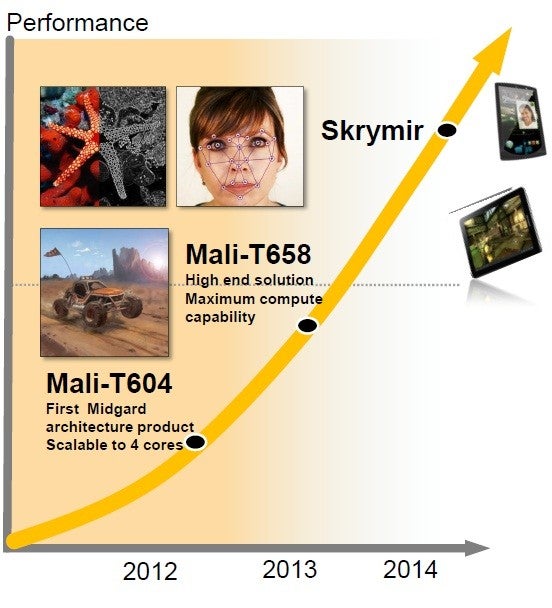 The chip designers from ARM don't sit still, even though they've cornered almost the entire mobile market. They lifted the veil at an industry conference over the
Mali-450 graphics processor
, which at the same clock speeds will be twice faster than the Mali-400, that is in the
Samsung Galaxy S II
, since it will have eight instead of four cores.
This will put its performance on par with the overclocked Mali-400 in the
Galaxy S III
, and, of course, manufacturers can overclock Mali-450 in its turn to achieve a significant performance boost.
The new GPU is aimed towards volume markets, since the high-end for future smartphones and tablets with ARM chips is reserved for Mali-T604 and the scorching
Mali-T658
, both of which will support the upcoming OpenGL ES 3.0 environment, while Mali-450 won't.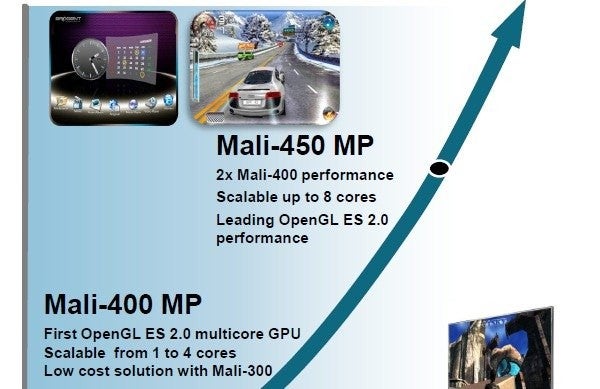 The 6xx series with the Midgard architecture will be replaced in its turn with something called
Skrymir
, circa 2014, and we don't even dare to imagine the possibilities of that one. Mali-450, however, will bring powerful graphics to mid-range phones that won't break the bank, and we are all for that.
Recommended Stories