New 13-megapixel, 4K-capable image sensor announced by OmniVision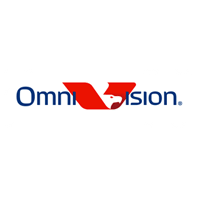 OmniVision, the California-based company that has a sоlid record of supplying the leading smartphone manufacturers with image sensors, has just unveiled its newest one – the 13 megapixel PureCel OV13850. It is designed for high-end tablets and smartphones. OmniVision boasts that the performance of their new product in low-light conditions is the best in its class. The PureCel technology, found in OV13850, uses innovative
pixel
technology in order to recreate realistic photon conversion and light sensitivity while using as little power as possible, which allegedly provides unmatched power efficiency.
The sensor features an active array of 4224 by 3136 pixels which equals exactly to 13.2-megapixels. The single most defining feature of the OV13850 is its capability of recording 4K (ultraHD) video at 30 frames per second. It can also make a seamless transition between video recording mode and still image mode. The OV13850 sensor, which size is 1/3.06-inch, also allows 1080p video recording at 60fps with the option to record HDR (high dynamic range) videos at 30fps. All of these imaging capabilities are neatly packed in a 8.5x8.5.x5mm module.
"Industry analysts predict 13-megapixel to be the fastest growing resolution within primary cameras for mobile devices in 2014, with the potential to reach sales of more than 330 million units in 2014. This anticipation stems from smartphone manufacturers' push to upgrade box specifications for high-end smartphones to support capture of higher resolution images and HD videos,
" said product manager Harish Iyer. He also implied, that the company's customers will be tempted to replace their 8-megapixel devices with 13-megapixel ones without increasing the overall cost or sacrificing end-user experience. The manager also expects the OV13850 sensor to be one of the most competitive options for the next generation of smartphones and tablets.
source:
OmniVision
via
DigiTimes