Never too early to talk about the Apple iPhone 7?
41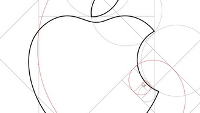 Yes, the
Apple iPhone 6
and
Apple iPhone 6 Plus
have been available for only two months. But it seems like it is never too early to talk about the next iteration of Apple's iconic smartphone. According to a report published on Sunday, the Apple iPhone 7 could feature a larger screen than the 5.5-inch glass behemoth on the iPhone 6 Plus. This time, the display would be made of sapphire glass. Sapphire, of course, is the second hardest material on earth after diamond.
The phone's body could be made of liquid metal, which might make it strong enough to prevent another #bendgate "scandal". The Touch ID sensor will allow for the removal of the home button for the first time in iPhone history, and a quad-core A8 processor will be under the hood. With a 128GB model available this year, the report says that Apple could try to top that by offering a 256GB model next year. A 14MP camera might adorn the back of the phone.
The report states that the next iPhone is rumored to feature a built-in projector, like seen on the
Samsung Galaxy Beam
, as a way to snare business from the enterprise. And just in case you are wondering how a battery could be powerful enough to support all of these new features, the report adds that the battery would be based on new technology that would allow it to power the phone for an "extended" period of time. The Apple iPhone 7 would be expected to arrive in the third quarter of 2015, priced higher than previous versions of the phone.
Obviously, this report needs to be taken with a grain of salt. It actually sounds like an iPhone wish list from someone whose current two-year contract expires just in time to buy the next iPhone. We still have quite a few months to go before more serious leaks start to appear.
source:
iPhone7update
via
IBT