Netflix rolls out multiple profile support on iOS, coming to Android "soon"
3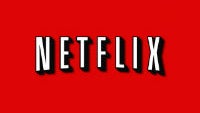 Well, here's an update that was a long, long time coming. If you have Netflix, you've likely run into the issue where the recommendation engine tells you that you'd really like to watch something like Felicity, because the engine can't tell the difference between you and your girlfriend/wife. That issue is finally going away, because Netflix is rolling out support for multiple profiles.
The streaming limits will be staying the same, but when you get the update you will be able to split your account into up to 5 profiles, each of which will have different movie ratings and therefore different recommendations. So now, if you thought that Django Unchained deserved a full 5-star rating, but your significant other thought it only deserved 3-stars, you can each rate the movie your own way. And, of course your recommendations will get better because you won't be mixing ratings together.
The update is planned to roll out to iOS devices in the next couple of days, but the only info Netflix gave for the Android release was "soon". We would guess the team wants to get the
Android 4.3 freezing
bug under control before pushing any other updates, but there may be other issues. The update should be hitting other devices like PlayStation 3, XBox 360, smart TVs, and Blu Ray players now.