Netflix removes the "add DVD to queue" functionality from streaming devices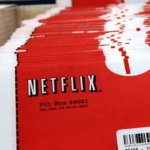 Just when most subscribers were getting comfy in using the Netflix app on various devices to not only watch streaming movies, but some out there rely on it to manage their DVD rental queue as well.
However, the company recently announced yesterday that they're removing the "
add DVD to queue
" functionality from all
streaming devices
– targeting things like the iPhone and iPad apps. Now it's rather difficult to say how this will affect current users, since we'd assume that a decent amount of them are more than likely browsing through which streaming content to watch.
Although Netflix didn't provide a solid reason as to why they're removing that functionality, it seems that you'll have to rely on using your web browser to accomplish this task. Still, there are tons of third party applications available on various mobile platforms that will likely still offer the "add DVD to queue" function.
source:
Netflix
via
WP Central