Netflix quietly updates their iPad app
3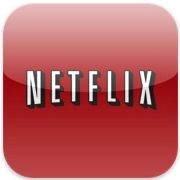 The Apple iPad and Netflix's streaming service were destined to work in harmony. What could be better than instant gratification on a portable device? But the initial app was rushed to market, with little iOS refinement. Now,
Netflix
has quietly updated the iPad app to be more like that of the iPhone.
There are now 4 convenient functions, including "Home," "Genres," "Search," and "Instant Queue." But is that simplification really a good thing? The app now lacks user and critics' reviews, cast lists, and detailed movie summaries. Also absent are links to your account settings, the help page, and of course your
DVD queue
.
So do you appreciate that they've cleaned up the app, or will you miss the extra functions. Surely users enjoyed the ability to add DVDs to their queue on the spot, and cast lists were sometimes helpful to make sure you're selecting the video you want, rather than some straight-to-DVD knockoff. Parents also appreciated the ability to change their parental controls from their iPad, when they knew their children were unsupervised. What do you think?
source:
Hacking Netflix
via
Gizmodo