Nest CEO promises to keep privacy changes open and opt-in after Google acquisition
5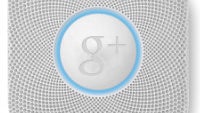 Google is an advertising company, we all understand that. And, the way that Google makes its ads more valuable is by learning more about us, in order to target those ads better. Luckily, Google also uses the data it learns about us to give us all better products and features. Even so, there are many out there who don't like that trade-off and lash out at Google and its privacy policy. But, Nest wants to calm those fears in the wake of
its acquisition
by Google.
After the announcement, there were not only the expected jokes about Nest's thermostat and smoke/carbon monoxide detector tracking your data for Google+, but the more extreme response of customers returning their Nest devices outright. Google has promised that Nest would be kept separate, but Nest CEO Tony Fadell also wants to let people know they shouldn't worry, saying at the DLD Conference:
If there were ever any changes whatsoever, we would be sure to be transparent about it, number one, and number two for you to opt-in to it.
Fadell went on to gush about Google's top brass and how the discussions between the two companies have gone in the lead-up to the deal. Fadell said that both sides learned from each other and eventually saw a way to "create a new world together – and in a different way than either of us had imagined". Fadell wouldn't elaborate on specific plans, but made it clear that there are big projects in the works.