Need a decent compact smartphone? The 4.7-inch Alcatel OneTouch Idol 3 now costs $149 in the US
20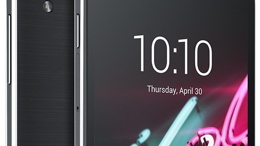 Released in the US in August 2015 (thus almost 1 year ago), the 4.7-inch
Alcatel OneTouch Idol 3
surprised us by being a very well made smartphone - you don't really find that too often if you want a handset that's both compact, and cheap.
Discounted to $169.99 in March
, the OneTouch Idol 3 4.7 is now even cheaper: you can get it unlocked from Amazon for $149.99 (see the source link below).
Amazon is selling the official US variant of the Alcatel OneTouch Idol 3 4.7, which offers full support for AT&T's LTE network, and partial support for T-Mobile LTE. Verizon and Sprint are not supported at all.
Although its screen is the same size as the screen of the iPhone 6s - 4.7 inches - the Alcatel OneTouch Idol 3 is noticeably smaller than Apple's handset. Take a look below to see how compact the device is: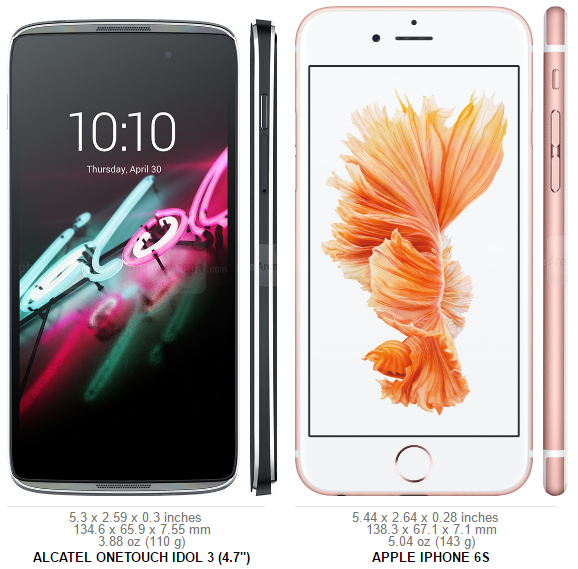 Speaking about the screen of the Idol 3, this is an IPS one with good contrast, high brightness, and 720 x 1280 pixels - for a 312 ppi density (not the sharpest display around, but still good enough).
Initially running Android Lollipop, the Alcatel OneTouch Idol 3 was updated earlier this month to Android 6.0 Marshmallow. Mind you, the phone's UI is reversible: when you flip the device upside down, the interface rotates accordingly. That aside, the handset features JBL Audio speakers, a quad-core Snapdragon 410 processor, 1.5 GB of RAM, and 16 GB of expandable storage space. You should check out our
Alcatel Onetouch Idol 3 4.7-inch review
to see why we think that this is a good smartphone for its price.
source:
Amazon