Need a better way to join a conference call?
7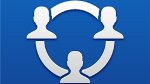 You're on a business trip to the Big Apple, munching away on a Sabrett's that you just bought from a hot dog vendor near Central Park. As you enjoy the view from the park, you glance at your watch. OMG! (yes, you think in text messages these days) you have a conference call with Smedley and the rest of the suits in Portland in just a few minutes. If you own a Windows Phone 7.5 or higher smartphone, getting connected to the call could be as easy as pressing
one button
with the Nokia Conference app, which is in the Windows Phone Store, in Beta.
With the app, there is no going to the calendar, trying to find where you put the PIN/ID number needed to log into the call, getting the right access number, switching to the dialer and placing the call. All you need to do is press one button. On a Windows Phone 8 phone, you can even use voice command to join the conference call. Simply press down the Windows logo and say "
conference join
". The app figures out which call is about to start or which one is in progress and repeats it back so you can confirm it. If you company uses Lync, the Lync app will automatically launch.
It isn't magic or even witchcraft. Nokia has many companies conference call settings stored on its servers and if not, you can set it yourself and share the info with Nokia to help your fellow co-worker. If you make a ton of conference calls a year, you might want to check out the free app at the Windows Phone Store.
source:
NokiaConference(Beta)
,
Nokia
via
WindowsPhoneCentral