Need a Genius Bar appointment for your iPhone? Try resetting it first
11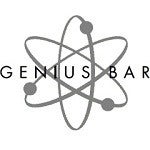 If you have been beset by issues with your iPhone, you can always make an appointment with an Apple Genius at the Genius Bar at a nearby Apple retail location. For those that did not know, you make the appointments on Apple's website. If you cannot find a link, just search "Genius Bar" and you should be on your way.
As you begin the appointment set-up process for your iPhone though, you will first be greeted with a screen which requests that you try a simple reset of your device. Perhaps not surprisingly, when trying to make an appointment for a Mac, iPod, or iPad, no such admonishment is presented which leads us to believe that the Geniuses have been contending with a number of frivolous (a polite term) issues at their appointments for a while now.
Or, you may have a crush on one of the Apple Geniuses and you need to make appointments to see him or her. Send flowers instead.
via:
Reddit