Nearly 80% of the iOS App Store is made of "zombie apps"
55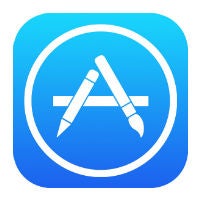 For the most part, we only tend to focus on the total number of apps available on a platform, and specifically hone in on the top apps and the new hotness that is added all the time. There are tons and tons of apps that we never really think about or see, and a new report from Adjust is shedding some light on the huge amounts of so-called "zombie apps" in the iOS App Store.
"Zombie app" is a term coined by Adjust, the company behind the data, and is defined as an app that doesn't get shown "in any position on one of the 39,171 App Store top lists on at least two out of three days over the evaluation period of one month." The idea is that if an app isn't on one of the lists, it won't attract much in terms of downloads, because users would have to actively search for and find the app in the first place. Adjust found that in June 2014, 79.6% of all apps in the App Store met that definition. That's 953,387 apps out of the 1,197,087 considered to be "zombie apps".
Even worse, this trend is going the wrong way. In June of 2013, Adjust had found that about 70% of apps met the criteria to be considered a zombie; and, the number was around 75% as of December 2013. Discovery has always been a problem in all mobile app stores, and when there are over 1 million apps and 60,000 new apps added every day, the problem needs some innovative solutions.