Nearly 100 video samples from 41-megapixel Nokia Lumia 1020 appear
26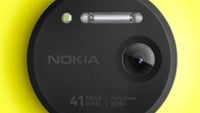 The
Nokia Lumia 1020
has not even been announced officially yet, but we already know pretty much everything about it and now the first video samples have appeared on YouTube as well. A whopping nearly one hundred (yes, 100) 1080p video samples shot with the 41-megapixel camera on the Lumia 1020 show its amazing recording qualities.
Nokia's Lumia 1020 supports
optical image stabilization (OIS) and up to 6 times lossless zoom
in 720p video recording.
The samples include everything from macros to landscape shots, but sadly there is no night or low-light footage. The second and third video samples right below showcase how smooth (in the second video) and how fast (in the third one) zooming happens on the Lumia 1020.
There's no easy way to prove their authenticity, but with so many leaks all around the place we doubt they are fake. Take a look below and judge for yourself.