NYU professor predicts Amazon would beat Apple to the $1 trillion milestone
22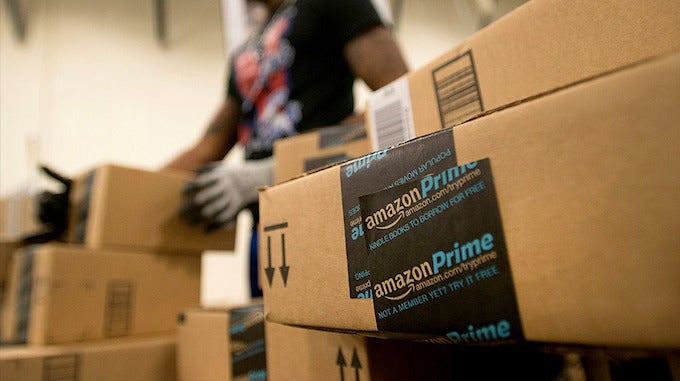 Earlier this year, we told you about an opinion of an Asymco's analyst, stating that Apple could
become the first trillion-dollar company this year
. In all fairness, the prediction has been quite accurate so far, with the company being the first one with market capital of $800 billion last month.
Nonetheless, in a recent podcast interview, hedge fund founder and NYU professor Scott Galloway, explained a different forecast for the $1 trillion touchdown. He suggested that Apple and Google could well be beaten to the ridiculous milestone by none other but Amazon.
It sounds a bit surprising at first, but Galloway's reasoning does sound logical and realistic. His prediction is not based on assumptions that Apple would suddenly fail or experience a crisis, but rather on contemporary market trends. Scott explains that the retail industry in the US is currently in a transitory period, where changing consumer spending habits stir the whole economy of the country to new courses.
"The majority of retailers will face this triple threat of stagnant wages in the middle class, a transition away from typical retail goods to more experiences and Amazon/fast fashion," Galloway said.
The financier sees tectonic shifts in the retail landscape that would re-direct unimaginable amounts of customer money from the cash till to the web checkout. In his words, Amazon could attract a lot more money from Prime households, suggesting a jump from $1,300 a year to $7000 or more per household. He also said that Amazon would take a share of up to 90 to 98 percent of tedious purchases and only luxurious brands would maintain their physical retail business.
Now, we are no mathematicians here, and can't tell you if Scott's equation is an accurate prediction to go by. His argumentation does sound logical, but at almost half of Apple's estimated worth, it seems like a very long shot for Amazon to raise some $600 billion and beat Apple to the $1 trillion figure.
Source:
Recode Decode
via
9To5Mac