Apple could become a trillion dollar company this year thanks to iOS sales alone
18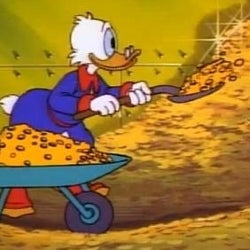 Could 2017 be the year where Apple finally crosses the $1 trillion revenue mark – from iOS alone? Asymco analyst Horce Dediu believes it's so, suggesting that the combined revenue from iOS product sales and Apple's services sector (apps, subscriptions, and media) could stretch beyond a trillion dollars.
According to his stats, Apple's overall revenue from iOS product sales will reach $980 billion by mid-2017, with the iPhone alone having sold "at least 1.2 billion units" since its initial release 10 years ago – making it the most successful product of all time. Meanwhile, combined total unit sales of the rest in the iOS family – the iPad, iPod Touch, Apple Watch, and Apple TV – will escalate to 1.75 billion.
Add to that the $100 billion Apple's already brought in from selling apps, subscriptions, and media, and it's clear that the company could very well reach beyond the $1 trillion revenue mark in 2017. However, investors believe that Apple needs another breakthrough product launch in order to achieve a trillion dollar market cap.
The billions of iOS devices out there are being put to good use. Deidu counted an estimated 17.5 trillion iPhone sessions per year, amounting to an average of 48 billion sessions per day.
Apple will remain active in the mobile device sector throughout 2017, beginning with new iPad product launches in March and proceeding with new iPhones, along with a potential Apple Watch 3, in the third quarter. The iPhone is said to be due for a significant refresh, featuring an updated design with new materials, and technological changes such as OLED displays and wireless charging.
ALSO READ