NVIDIA promises quad-core tablets by August, smartphones by year-end
19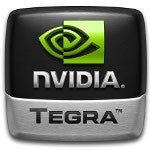 Dual-core smartphones seemed a thing ofthe distant future just last year and the recently leaked NVIDIA roadmapmentioning a quad-core SOC in the works for release this Fall seemedtoo good to be true. But luckily – it is not. NVIDIA announced itsquad-core Kal-El system-on-chip, which would most likely becalled Tegra 3, coming to tablets as soon as by thisAugust and to smartphones around Christmas. This definitely sounds like very aggressive timing and we can only hope to see NVIDIA stick to it. So far, its strategy brought huge success as most dual-core smartphones of today went with the Tegra 2 platform. But is the upcoming quad-core chip the Superman of chips as its name suggests? Read onto find out.
It will be the world's first mobilequad-core CPU bringing a brand new 12-core NVIDIA GPU with supportfor 3D stereo and "Extreme HD" videos with stunning quality of2560 x 1600 pixels. It really sounds extreme, doesn't it? Oh,did we mention it will be 5 times faster than the currentsmartphone/tablet heavyweight – the Tegra 2? But it doesn't stop here as NVIDIA is committed to yearly updates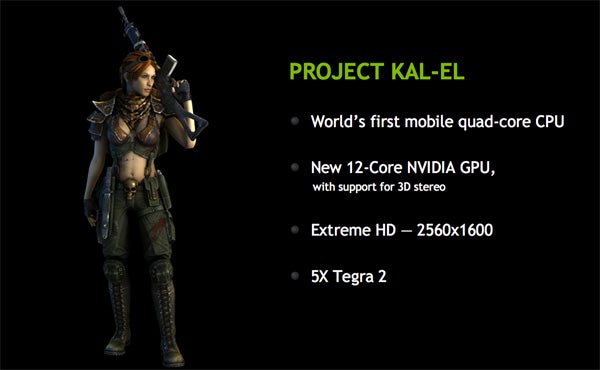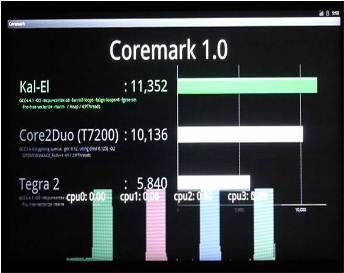 It left us speechless when we saw itcracking the benchmarks. On Coremark 1.0 it scored the unbelievable
11,354 points
,
more than a Core2Duo T7200 processor
,which could
only
score 10,136.
The roadmap you see below maps an exciting future. The Wayne chip in 2012 will double the performance of Kal-El, while Logan in 2013 will make things truly heroic giving a 5 times performance boost over Logan! The distant future of 2014 is to bring Stark - a 100 times more productive unit than Tegra 2. Finally, it seems that plans for Tegra 3D chip were either cancelled or pushed back to give the priority to the Kal-El SOC. Can other manufacturers keep up? Let us know your opinion in the comments.
source: NVIDIA