NPD: iPad mini to be in short supply initially, display yield rates to blame
13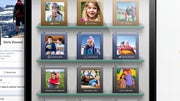 Now that the
iPad mini
is finally official, all that is left is for Apple to make its new device available for purchase. That is going to happen on October 26, when pre-orders for the tablet will go live online. Then a few days later – on November 2, the first iPad mini batches will start leaving Apple's warehouse. And in case you want one really badly, perhaps it might be a good idea to order as soon as you are able to.
That's because the iPad mini might be in short supply, at least initially, due to issues with the companies supplying its components. In particular, there will be two companies handling the assembly process – Foxconn and Pegatron. The former will be provided with screen panels by LG Display, while the latter will be getting them from AUO. However, AUO is currently producing less 7.9-inch iPad mini screens than are needed. In September, it provided Pegatron with only 100,000 panels, with plans for their production to reach 400,000 units in October, 800,000 units November and 1 million in December. LG Display, on the other hand, managed to deliver 300,000 panels last month, and plans to ship 1 million in October, 2.5 million in November, and 3 million in December.
The reason for Apple to involve another company, namely AUO, in the iPad mini manufacturing process is that it is distancing itself from Samsung as a component supplier. At first, all screens for the iPad were made by Samsung as it was the only manufacturer capable of meeting the demand, but with all the court battles both Apple and Samsung went through, the relations between them are starting to cool down.
Still, that is no guarantee that the iPad mini will go out of stock as fast as we expect it to, but let this just be a heads-up for all planning on getting one. Speaking of which, is anyone interested in buying an iPad mini already? Let us know down in the comments!
source:
NPD DisplaySearch
via
eWeek