Music phone buying guide for dummies
28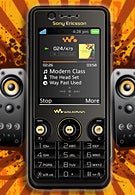 This guide is meant to provide you with information about what features a music phone should and must have and it will make choosing your future music companion easier.
Introduction:
In the past few years mobile phones have become more and more versatile. Today's music phones have evolved to the level of being a good alternative to standalone music players. This is one of the reasons many people prefer to buy a handset that can play music instead of carrying two devices. Back in 2005, Sony Ericsson revived the Walkman brand as special series, delivering quality playback. It included a nice music player with equalizer presets and the most loved feature, the "mega bass", which does exactly what its name implies. It was the first line of phones that was heavily advertised for its music capabilities. However, it led to the birth of another music dedicated brand but this time from Nokia. The 5200, 5300 and 3250 all carried the name XpressMusic. Their music player interface was pretty close to the one seen in Sony Ericsson's phones, not including the "mega bass". Nowadays, the competition in this market is fierce, with offerings from most manufacturers.
There are a lot of features that a music phone should have. We are providing you with a list of the most important ones, including a short description, to help you choose your future music companion.
Music Phone Features:
1.
Music Player Interface and Options
– Now this is the thing you would see and use the most in your new phone, so it should be intuitive and easy to operate. The player must support a wide variety of formats and not only MP3, which is the most common one. It should be able to organize your tunes by album, artist and genre and allow you to create custom playlists. You would hardly see a player that doesn't display track information, but still not all support ID3 tags which contain the album art, track name and number, artist, author and genre. The presence of an equalizer for additional adjustments to fit your music preferences is a must.
2.
Output
– As you may already know, most headphones use a 3.5mm jack. It is a good idea to choose a music phone that has this type of connector, so you can plug your favorite pair in. Some devices may come with a smaller 2.5mm one or proprietary connector, but most manufacturers include an adapter to the standard 3.5mm. You should also check what comes bundled with the phone and look for any additional accessories that can be purchased.
3.
Stereo Bluetooth
– It consists of two Bluetooth profiles, A2DP and AVRCP. The former stands for Advanced Audio Distribution Protocol and it allows you to connect Bluetooth wireless stereo headphones or speakers and listen without being tangled in a web of cables. The second one is not always present with A2DP, but when it is, you can control your mobile phone's music player directly from the Bluetooth stereo accessory of your choice. Wireless audio is a convenient feature to have, but it's only important if you are planning to use it.
4.
Storage
– What good is a media device that can store only a handful of songs? A memory expansion slot is a must unless the phone comes with large internal capacity. Currently, the most widely spread types are the microSD(HC) and Sony-Ericsson's M2 (Memory Stick Micro). The former are cheaper and currently top out at 8 GB, but a 16 and 32 GB are in the making. To use a card that is 4GB and above, the phone should be microSDHC compatible. Generally, the M2 standard is used in Sony products with maximum capacity of 8 GB. There are also handsets that lack an expansion slot, but have a lot of internal storage like the
iPhone
(8 GB or 16 GB),
Nokia N81
(8GB),
Sony Ericsson W960
(8 GB).
5.
Battery
– This is the thing that dictates how long you will be able to enjoy your tunes before the need of recharge. Even the best music device can be rendered useless if it isn't able to provide you with at least twelve hours of continuous music. Dedicated music players like the iPod, iRiver and Zune are able to play for as long as twenty four hours on average. Nevertheless, there are some cell phones capable of delivering up to twenty-four hours of continuous playback and these figures are improving with every new device that hits the market.
USB 2.0
– While most phones out there support it, there are still some that don't. The ones that do, have the advantage of significantly higher transfer speeds rates, thus allowing you to start listening sooner.
7.
FM Radio
– It is a good feature to have for the times when you just don't want to listen to your tunes.
8.
Dedicated Controls
– They may not appear important, but will surely make your life easier. Their purpose is to allow you to play/pause, skip and rewind without having to enter the media player interface.
9.
Sound Quality
– Next is the sound quality. Pretty much everyone has a different understanding of high quality, so it's best to check it personally in the store before you purchase a specific phone.
10.
Speakers
– If you want to share your music with others, it is important that the handset is able to provide decent sound quality. While most devices on the market come with only one speaker (mono), there are some that have two in stereo. Their sound quality may vary in a wide range, so it is a good idea to hear it before buying.
These are the basic features that define a music phone. Every device has its strong and weak points and unique features, only available from a single manufacturer. Such examples are the dedicated audio chip present in the latest Nokia XpressMusic phones, Samsung's handsets with Bang&Olufsen amplifier and others. We didn't cover features like the FM transmitter (present on
SE W980
, Nokia N78, and others) as there are only a handful of devices on the market that have it and it definitely can't be considered a must.
We hope this article has helped you choose the best music phone, to suit your lifestyle and enjoy your favorite tunes.