Munster: there will be a $200 unsubsidized Apple iPhone in 2013
26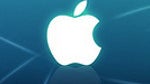 Piper Jaffray analyst Gene Munster is no stranger to our loyal readers. From time to time, he has made forecasts, as analysts do, and some of them have come true while others have been off the mark. The latest prediction from the Wall Streeter is that next year,
Apple will offer an unsubsidized, $200 version of the Apple iPhone
. Currently, the Cupertino based firm sells an unsbsidized 8GB model of the
Apple iPhone 3GS
for $375. Since the
Apple iPhone 3G
was launched in 2008, the average selling price of the phone has been $641, a figure that Munster says would drop to $434 by 2015 with a much cheaper version offered.
The analyst characterizes offering a device at that price point as being "important" to Apple as it needs to improve its market share in emerging markets where the iPhone trails cheaper Android flavored models. Should Apple offer a $200 unsubsidized model, Munster sees the company's global smartphone market share
rising sharply to 32% by 2015
from this year's expected 20%.
"We believe it is becoming increasingly possible for Apple to build the low end iPhone for $130-150, which would suggest a 25-35% gross margin. While some investors may not like the margin dilution from a cheaper iPhone, we believe that view misses the bigger market share picture."-Gene Munster, Piper Jaffray
Munster believes that a lower priced unsubsidized model of the Apple iPhone launched in September 2013 could end up representing a quarter of all iPhone sales. But it would come at a cost to Apple's financials. Documents unveiled during the current Apple v. Samsung patent trial show that Apple's iconic smartphone offers profit margin of between 49% to 58% and Munster sees a $200 off-contract model taking margins down to iPad territory which is currently 23% to 32%. That means that Apple has to decide between a higher profit margin or a higher market share.
The analyst doesn't necessarily believe that the $200 unsubsidized model will be the Apple iPhone 3GS. He believes that it will be an existing model which could include the
Apple iPhone 4
or the current variant of the device, the
Apple iPhone 4S
. Meanwhile, the 6th generation of the Apple iPhone is expected to be
introduced on September 12th
.
source: AppleInsider
Recommended Stories