Munster estimates Apple sold 700,000 iPads on Saturday
This article contains unofficial information.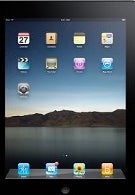 The lines are gone and the Apple Stores have returned to normal activity. So the burning question on everyone's mind is, just how many iPads did Apple manage to sell on Saturday? While most admitted that the size of the gatherings around the country were not as big or as rowdy as the ones seen for the launch of the iPhone in 2007, it still was an impressive sight, especially since the device was pre-ordered by many and shipped directly to the buyer's location.
Before the weekend, Munster, the tech analyst for brokerage firm Piper Jaffrey, had penciled in sales of 200,000 to 300,000 for the first 24 hours. Munster watched over the 5th Avenue Apple Store while he had other analysts staked out at other locations from coast to coast in an attempt to gauge demand. He saw 730 people go in and out of the 5th Avenue shop (which compares to 530 for the first day of the iPhone 3G and 350 for the iPhone 3GS) and when he took the figures from other locations, he had no choice but to raise his estimate of how many iPad units moved on Saturday by as much as 250%. The new estimate from Gene Munster is that Apple sold a mind blowing 600,000 to 700,000 iPads on Saturday.The original first-gen iPhone sold 270,000 phones on it's first day just three years ago. Two days ago, analytic firm iSuppli said that
7.1
million iPads would be sold in 2010, a number that would certainly be within reach if momentum for the tablet continues.
source:
TheLoop