Mozilla working on a minimalist iPad web browser, codenamed Junior
3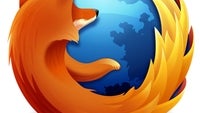 The majority of non-stock web browsers for smartphones and tablets come with all kinds of fancy bells and whistles that supposedly enhance the user experience. However, the Mozilla developers have decided to follow a totally different approach for a project they are currently working on. The makers of Firefox are
developing an iPad browser, codenamed "Junior"
, with which they aim to
"reinvent the browser for a new form factor"
.
Minimalism is the fundamental idea that "Junior" is being developed around. First of all, there are no tabs and no address bar taking up that precious display real estate. Instead, the user interface consists of a back button on the left and a plus button on the right side of the screen. The latter brings forth three items when pressed: a list of recently visited pages, a list of bookmarks, and a unified search/URL bar underneath. Other useful functions like refreshing or printing the page will be accessible by expanding one of the aforementioned two buttons, yet the developers are not going into specifics as to how exactly that will work. Using "Junior" with different user accounts will be implemented in order to make sharing the iPad a bit more convenient.
Mozilla has not officially committed to a specific release time frame for "Junior", so we don't really know when it is expected to hit the App Store. But once it launches, would you consider giving it a try? Let us know by dropping a comment!
Recommended Stories