Move over, Intel: Samsung poised to become the world's largest chip maker
31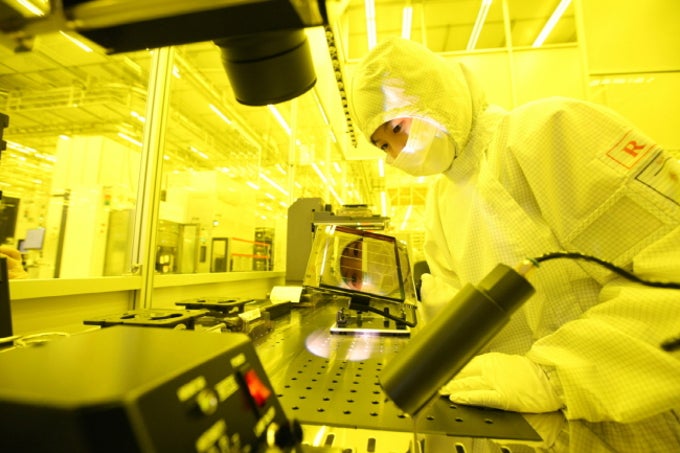 Samsung Electronics semiconductor fabrication line
Oh, the times we live in! A new report by Nomura Securities says that Samsung is about to surpass Intel as the world's largest semiconductor maker. Say what? Intel has been at the forefront of chip-making for decades now, but for this past quarter Samsung is projected to hit $15 billion in semiconductor sales, compared with Intel's $14.4 billion.
Thus, while sales of Samsung's flagship Galaxy S line used to form the lion's share of its revenue and profits just two or three years ago, now it has managed to diversify enough so that more than half of its profits and revenue come from chips and other components. Not that the
Galaxy S8
's market performance isn't important for Samsung's bottom line, but the
$18 billion expansion
of its chip-making plants that was announced today undoubtedly shows where the company's future focus may lie.
Needless to say, the Galaxy phones can only benefit from these developments, as they will be able to get the latest and greatest processors and memory chips, while Intel might have to prep for the "decade of Samsung" in the meantime, for the first time since 1993 and the first Pentium processor.