Motorola working on 'just right' size Android device, coming in the second half of 2013
38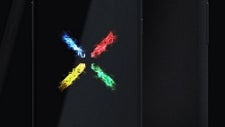 Motorola has been suspiciously quiet in the last few months, but that sounds like the silence preceding a storm. The Google-owned company is working on a
device that is

"just the right"

screen size
, not too large (hey, phablets), nor too small. It is allegedly planning on developing an additional line of products along with developing the Droid and RAZR series.
"Certain people like a large screen, but there's a sweet spot for consumers that we're currently exceeding in the market. There are some people that like a big display, but there's also a lot of people that want something that's just about right,"
Motorola design head Jim Wicks said.
Additionally, future Motorola phones will run on an "the unadulterated version of Android," which should pretty much mean vanilla Android.
Finally, the Motorola design guru mentioned the company won't have any carrier exclusives - good news for the customers and not so good for carriers like Verizon Wireless.
While there were no news on the actual release of the devices, Motorola narrowed it down to the second half of 2013. We've heard rumors about an early release in May and later those rumors switched to saying July or August. Now, the "second half of 2013" sounds like much later in the year, but let's just wait and see.
source:
PC Mag