Motorola to become the leading Android provider in 2010?
14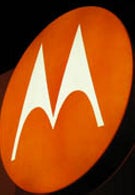 When the first Android handsets were launched, the one thing they all had in common (besides running Android, of course!) was thay were all manufactured by HTC. The Taiwanese based firm had a big head start in marketshare, controlling 64.5% of the Android pie by the end of 2009. Meanwhile, Motorola had been looking for something new to replace the now obsolete RAZR model. The company announced that they would be shifting to Android for future handsets. For a while, there were no changes. Then, the Motorola Cliq was launched for T-Mobile, the DROID became Verizon's flagship phone and grabbed 25% of the Android market all by itself, and the game was on. New Motorola models like the BackFlip are coming and we have seen pictures of the super spec'd Shadow that
might turn out
to be the Nexus Two. According to DigiTimes, the manufacturer expects to ship 30 new Android models in 2010, shipping 12.5-15.6 million units.
HTC, meanwhile, has been benefiting from the demand for Android, but also has been hurt by its Windows Mobile devices which seem to be dragging down the company. With Motorola grabbing the momentum and HTC being weighed down by non-Android phones, DigiTimes expects Motorola to take over the position as the top Android provider in 2010 with 34.7% of the market while HTC's share drops by more than half to 31.9% For the Schaumburg based company, it is an amazing turnaround story.
Motorola Cliq Specifications
|
Review
Motorola BackFlip Specifications
Motorola DROID Specifications
|
Review
Motorola Shadow Preliminary Specifications
source:
DigiTimes
via
InformationWeek