Motorola's phones could soon do away with all physical buttons
4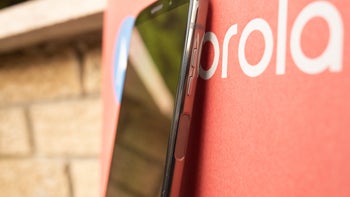 Despite the HTC U12's solid features, the smartphone's pressure-sensitive buttons were received quite negatively by most users.
Motorola
, however, seems to think that it can do a better job.
As revealed by a recently-published
patent
, the Chicago-based brand is researching a new gripping system that individually fingerprints each user's fingers. This technology could be applied along the sides to smartphones, tablets and even
Moto Mods
, and would allow the device to determine how it's being gripped and how much pressure is being applied in any given moment.

If Motorola's goal is a button-less device, different pressure points could be placed along the device's frame. Each one would then trigger a specific command, much like HTC's implementation. Through the fingerprinting system, it's worth noting that multiple users could be supported too. If an unregistered person applies pressure the commands will likely be ignored.

Another possibility is an alternative to HTC's Edge Sense or Google's Active Edge. In this case, a squeeze of Motorola's smartphones would automatically activate a predetermined command. Multiple features could also be compatible by associating them with different levels of pressure.

As usual, there's no guarantee such technology will ever make its way into Motorola's devices. Nevertheless, the patent does confirm that the Lenovo-owned company is at least toying with the idea.