Motorola prepping its own 6.3" Xplay phablet, and a Droid Ultra heir dubbed Quantum
18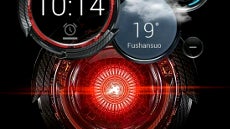 From the leaky faucets of the Chinese blogosphere comes a fresh batch of rumors regarding Motorola's, hence Google's, future phone plans. It turns out that Motorola is prepping a
Droid Ultra
successor, dubbed Droid Quantum, though there aren't any more details on the handset's eventual specs for now.
The company is apparently also working on its own first phablet, as the source, which has been spot on with
Moto X
leaks before, claims a 6.3" phone is in store from Motorola come 2014.
This one is supposedly called Xplay, and will be the largest phone screen out there if it lands, sparring it with the
Xperia Z Ultra
phablet for that title. That's all for now, just two names tossed in, indicating that Moto might be hard at work on its next portfolio under Google's supervision.