Motorola installing "root checker" on Verizon ICS devices
41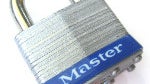 The timing of this story is unfortunate, given that we just showed how much value users can get from unlocked devices earlier today. Well on the same day as the original Motorola Droid saw a Jelly Bean ROM released for it, we find out that
Motorola has installed a "root checker" on its Verizon devices that run Ice Cream Sandwich
(Android 4.0), including the Droid RAZR, RAZR MAXX, and Droid 4. Apparently it will also be built in to the ICS OTA for the Droid Bionic once it rolls out.
What is a root checker? It manifests itself as a little scorecard visible when in recovery. Devices that have never been rooted show up as 0/0, while rooted devices score a 1/1. The kicker is that devices that have been rooted and then unrooted show up as 0/1 – in other words, anyone who boots into recovery can tell instantly if a device has been rooted, even if it was returned to stock. So if you break the glass on your DROID RAZR and try to return it,
any Verizon employee can boot into recovery and see if you've rooted – which voids your warranty
.
There's no guaranty that they would do this, or that if they did they would necessarily void your warranty – it may be there for them to track whether there is any association with returns, or for them to detect repeat offenders. And it's important to note that the contracts all users sign with Verizon do make it very clear that rooting or altering the software on your own, while legal, also relieves them of having to honor the warranty.
We aren't going to get too worked up about this –
anyone who is willing to put custom ROMs on their devices should understand the risk and be willing to accept it
. At the same time, if a device has a mechanical failure unrelated to the changed software, we would hope that Verizon would still honor their warranty, as it's just pettiness to screw over a paying customer if their aftermarket tweaking wasn't responsible for breaking it.
Do you have a story about trying to return a root device to Verizon? We'd love to hear from you, either in the comments section below, or our tip line.