Motorola Solutions to cut costs by buying out North American managers
14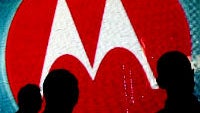 Another quarterly report has come, and once again Motorola is proving to be a burden on Google's bottom line. The hardware division continues to lose money despite having finally put out a new line of devices with the new DROIDs and the Moto X, and reports are saying that the last vestiges of Motorola Inc. aren't doing so well either. A new report says that Motorola Solutions is planning to cut costs by buying out managers.
Motorola Solutions is the last independent piece of what had been Motorola Inc. It was split off of Motorola in 2011 and has been attempting to cut $50 million per year by cutting back on manufacturing and employee costs. Now it is looking to cut more money off the books by offering buyouts to a few hundred managers across North America. Motorola Solutions has about 4,000 managers eligible for buyouts, but the report says that only a fraction of that number will be offered buyouts.
The word about the cuts comes on the heels of recent reports that Motorola Solutions may look into selling its wireless local area network business as well. This would leave the company with just its device market, which is based in building mobile devices like radios for enterprise.