Motorola Q gets GSM version and a successor – Motorola Q2. SCPL phones coming

In addition to the good-old Motorola Q, Verizon has been offering for months, the leaked financial document also gives some information about a few other Q-based ideas. All part of Motorola's Enterprice products, they will run on Windows Mobile Operating System.
Motorola Q EDGE
– this is probably just a GSM/EDGE version of the well-known Q. It was announced together with the first Q and was supposed to be available a long time ago. Its specifications are the same as the Q, which Verizon carries, but its color is in black. Don't expect 3G here.
The document mentions
Motorola Q2 HSDPA and EV-DO
. While we are willing to see both HSDPA and EV-DO in one device, we guess there will be just a couple of versions – one for GSM and one for CDMA. There's no information on what the specifications will be, but expect the devices to be announced during the 3GSM show.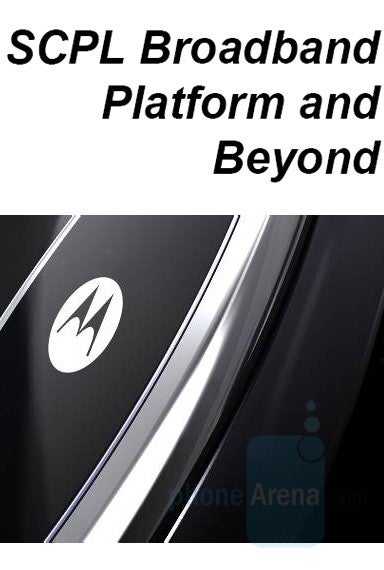 Expect the SCPL
What will probably be the star of the Motorola is the
SCPL
-series (Scalpel, with the idea of ultra-slim body). The slogan says "SCPL Broadband Platform and Beyond" but we've no idea what the devices would look like. Still, we guess there will be a few of them in different form-factors, and not a single candybar as it was rumored before.