Motorola Nexus+ is a concept for the future with dual stereo speakers
49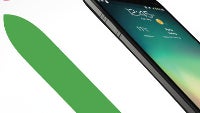 Google's acquisition of Motorola
so far has yielded close to zero results, but if the Android maker decides to make its next Nexus device a Motorola one, we might be in for a huge comeback. And here is a concept of what such a device - aptly named Nexus+ by the designer - might look like.
It's just a concept, imagined and unreal, we should warn you. But it borrows some interesting cues from current high-end handsets that we'd love to see on a Nexus phone. First, the 5-inch 1080p display, but then also a more powerful Snapdragon 800 processor and dual-front stereo speakers. The camera is also suggested to be 13 megapixel one, hopefully more capable than the one on the current Nexus 4. Right below you can see the concept renders of what such a Nexus+ might look like.
In the meantime, we might have just seen the first prototypes of a real next
Nexus phone by LG
. Images of a buttonless phone with extremely narrow bezel leaked out and the very fact that the design has no physical buttons is a strong hint at a Nexus future for that leak. LG's Optimus devices all have a largy physical key in the front bottom.
source:
Nowhereelse