Motorola Moto X now available on Republic Wireless, $299, no contract
11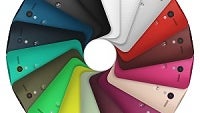 Wi-Fi carrier Republic Wireless has doubled its handset offering, expanding from the Motorola Defy XT and now sporting the respectable
Motorola Moto X
, fulfilling
the announcement the carrier made
in September.
The Moto X is attractively priced too, $299 and it also arrives with MMS support, a feature that had been lacking up to now. Sending and receiving MMS is now possible between Republic Wireless and the big four carriers in the US.
For those that do not know, Republic Wireless made a splash by offering ultra-affordable plans that tie services together so that users are on Wi-Fi as often as possible. Where Wi-Fi is not available, the device rides a traditional cellular network (in this case, Sprint's network).
Republic began beta service two years ago and the premise has been unlimited calling, texting and data for just $19 per month. Of course there are "fair usage" guidelines, but that is to be expected. What was more of a limiting factor was device selection, and the reliability of the device to make the switch between cellular and Wi-Fi networks. The Moto X apparently improves the Wi-Fi/cellular network hand-offs greatly.
The only other real problem beyond the single choice in equipment was the inability for users to bring their own device (which cuts a bit into the savings). The Moto X is a fine addition to the portfolio, and at $299 with no contract, it is an excellent deal.
With the announcement of the Moto X, Republic also rolled out more rate plan options. It starts with a bare bones $5 per month (Wi-Fi only, unlimited calls, text and data) plan. It then moves to a $10 per month plan (unlimited calls and text over Wi-Fi or 3G, data on Wi-Fi only). $25 per month adds unlimited data over 3G, and $40 per month provides unlimited access to Sprint's 4G/LTE network. Customers will be able to switch rate plans up to twice per month to meet their budget.
The new plans are available only with the Moto X. If you have a legacy device, Republic is offering a $100 credit toward the purchase of the Moto X.
source:
Republic Wireless