Motorola Moto G Forte gets official - it's not exaclty a new Moto G
12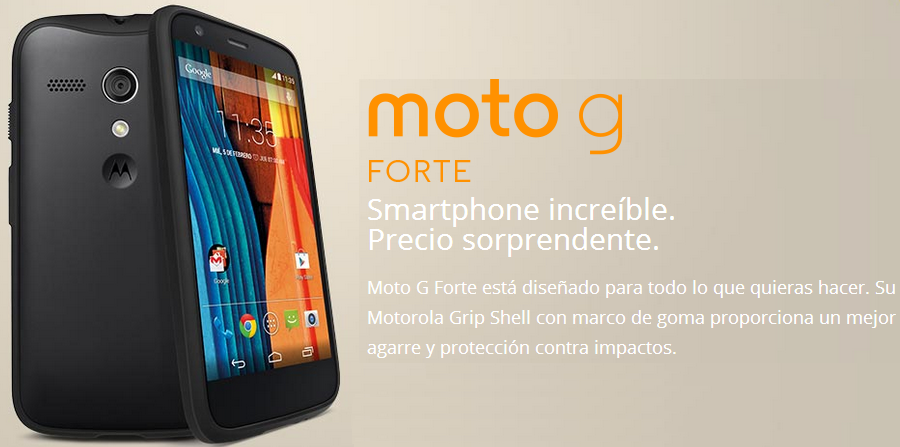 Motorola is now officially listing the
Moto G Forte
on its Mexican website, thus confirming the existence of this
Moto G
variant that we heard about last week.
It turns out that the Moto G Forte is just a regular Moto G, but one that comes encased in a Motorola Grip Shell out of the box (this Grip Shell is offered for an extra $19.99 in the US). We're not sure why Motorola considered that this requires an added name to the Moto G.
Anyhow, since the Grip Shell is rubberized "for extra grip and protection against impact", the Moto G Forte will naturally be less prone to damage from the very first day you're buying it. We have to say, we're slightly disappointed that this isn't an actual ruggedized Moto G.
The Moto G Forte seems to be available to purchase via Nextel Mexico as we type this. There are no changes when it comes to features, so the handset offers what the original Moto G is offering: Android 4.4 KitKat, a 4.5-inch 720p display, 5MP rear camera, quad-core Snapdragon 400 processor, and 1GB of RAM. The G Forte seems to be targeted at Latin America only.
sources:
Motorola Mexico
,
Nextel Mexico