Motorola Droid Turbo specs review - feature-packed Android goodness
56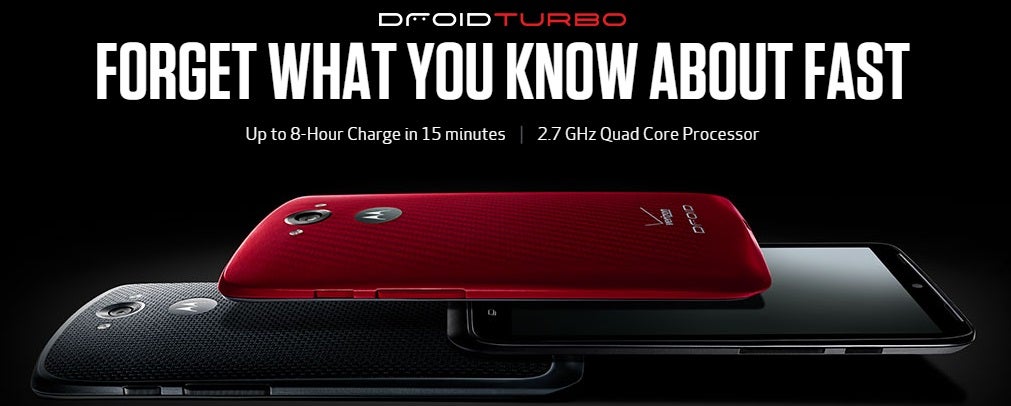 Introduction

The mighty American Android smartphone - the Verizon DROID - is back with a bang! A little over a year after they unveiled the Motorola Droid Maxx, Ultra, and Mini, Big Red and Motorola are at it again with the supercharged Motorola DROID Turbo. The "Alienware" of Android phones as we affectionately call it is made for the specs enthusiasts that know what they're looking for - the utmost in power. But it's not merely a games and 4K video cruncher - it's also an excellent smartphone to use on a really fast LTE network. Enough talk - let's see what 2014's most specs-intensive smartphone is about.
Design
The Motorola DROID Turbo is not a beautiful object - it's a hot gadget for spec enthusiasts.
Verizon designed the Droid line as the alpha male of smartphones - a title quite appropriate for the Motorola DROID Turbo right now. It's got those big looks and aggressive black and red colors that make a point - this phone doesn't mess around! In addition to its signature color scheme and exotic choice of materials (which we'll get to shortly), the DROID Turbo is, unmistakably, a work of Motorola. While manufacturers today experiment with industrial designs, symmetric lines, and fashionable textures like faux leather, Moto still holds on to that "gadget-y" look of earlier Android smartphones. The industry has largely grown out of this style, but the company has its own interesting ways of keeping this approach fresh. In the DROID Turbo, it has paid much attention to sculpting the back panel for good ergonomics, and decorated the underside of the phone with an attractive ripple. The result is a polished design that doesn't turn the smartphone into a beautiful object, but into a hot gadget built for the spec enthusiasts. And that's exactly what the DROID Turbo stands for.
Now, what about those exotic materials we mentioned? Motorola used Ballistic Nylon (a thick, tough, synthetic nylon fabric used for motorcycle jackets and police duty belts), Metallized Glass Fiber (extremely durable), DuPont™ Kevlar (the durable material used by everyone for everything), Corning Gorilla Glass 3 (anti-scratch glass), and a water-repelling nanocoating on the DROID Turbo's inside and outside. The phone is not exactly indestructible, but for the most part, you can happily carry it without a case and worry not about scratches and deformations. The Metallic Fiber variant will be available in Black and Red, while the Ballistic Nylon version will be sold in Black. Both versions are protected with Kevlar threads, Gorilla Glass, and water repellent.
Dimensions-wise, the DROID Turbo Ballistic Nylon version measures 5.64in (143.5mm) x 2.88in (73.3mm) x 0.32in (8.3mm) at the thinnest point to 0.44in (11.2mm) at the thickest point, and weights 6.20 oz (176g) . The Metalized Fiber version is slightly leaner with a thickness of 0.3in (7.8mm) to 0.41in (10.6mm), at a weight of 5.96oz (169g). These numbers portray it as slightly bigger and significantly heavier than the Samsung Galaxy S5 - 5.59 x 2.85 x 0.32 inches (142 x 72.5 x 8.1 mm), but still smaller than than the HTC One (M8) - 5.76 x 2.78 x 0.37 inches (146.36 x 70.6 x 9.35 mm), 5.64 oz (160 g). The DROID Turbo is higher, but thinner than the Motorola Moto X (2014) - 5.54 x 2.85 x 0.39 inches (140.8 x 72.4 x 9.9 mm) at 5.08 oz (144 g), which also features the same screen diagonal of 5.2-inches. Hopefully, you've gotten a good impression of how Moto's beast sizes up to other Android competition below the 5.5-inch display segment.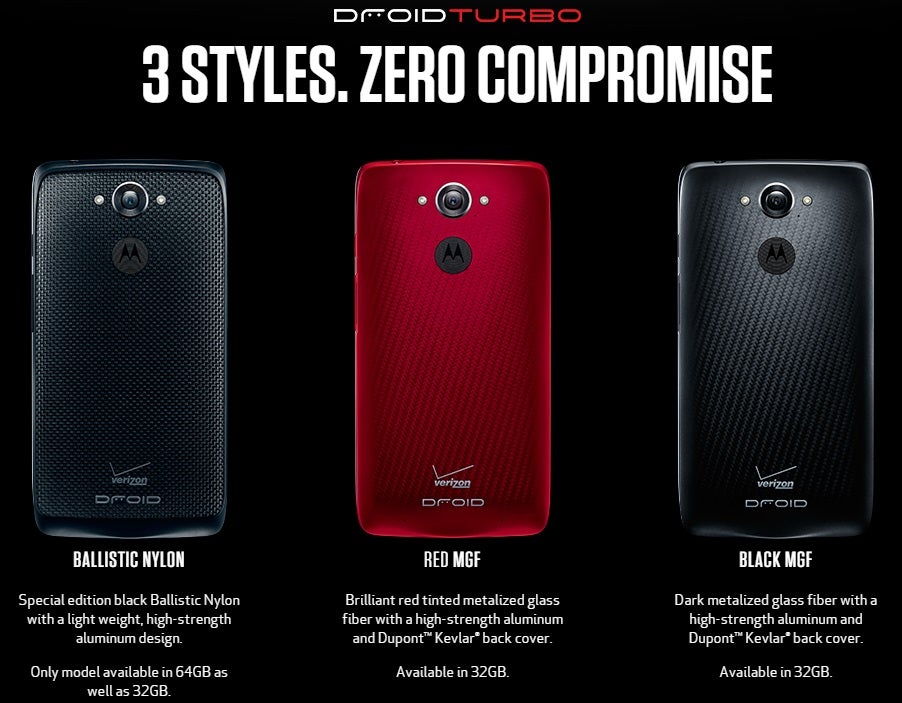 Display
Sporting 565 pixels per inch, the Moto DROID Turbo has the screen with the highest pixel density on the market.

The Droid TURBO's 5.2-inch QHD (2560x1440) AMOLED display may not be the 5.9-inch window to the soul the Motorola-produced Nexus 6 flaunts, but at least on paper, it's a jaw-dropper. Fitting so many pixels on a 5.2-inch diagonal results in a supreme 565ppi pixel density - the highest available on the market. However, we'll have to see in person whether Moto's QHD AMOLED panel can stand up to the superb qualities of Samsung's QHD Super AMOLED screen technology as presented in the Galaxy Note 4. If it's anything like the Moto X (2014)'s AMOLED screen, however, then Motorola will have more work to do on accurate color reproduction and outdoor visibility.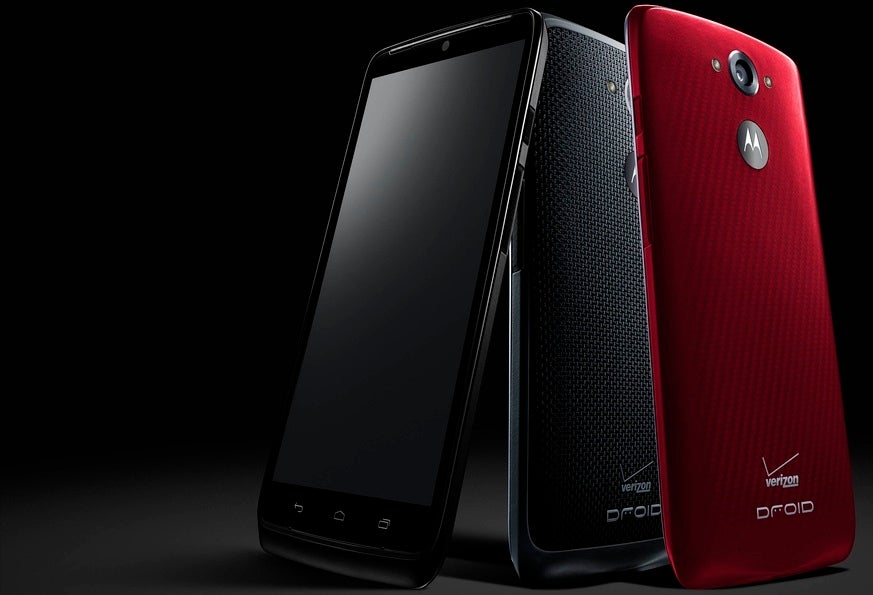 Interface
Stock Android KitKat, Verizon apps, and Motorola smart features - sounds like a decent package.

The Motorola DROID Turbo ships with Android 4.4.4 KitKat and is on the Android 5.0 waiting list. So far, Moto's user experience has mirrored closely the "stock Android" look and feel, with the proprietary additions centered around functionality improvements. Thus, users should expect a mix of stock Android 4.4 KitKat, a serving of Verizon's carrier software, and a line-up of smart features by Motorola. These are Moto Display, which wakes up the phone and displays the time and notifications when you reach for it; Droid Zap, Zap Zone, and Zap to TV for easy sharing of pictures and videos between friends or TVs with Google Chromecast; In addition, the Moto DROID Turbo benefits from Motorola's contextual awareness and natural language processors to deliver always-on voice control, gestures, and automated information and actions according to your current location or data collected by the device's sensors. For example, the phone detects you're driving to work and automatically quiets notifications and gives directions.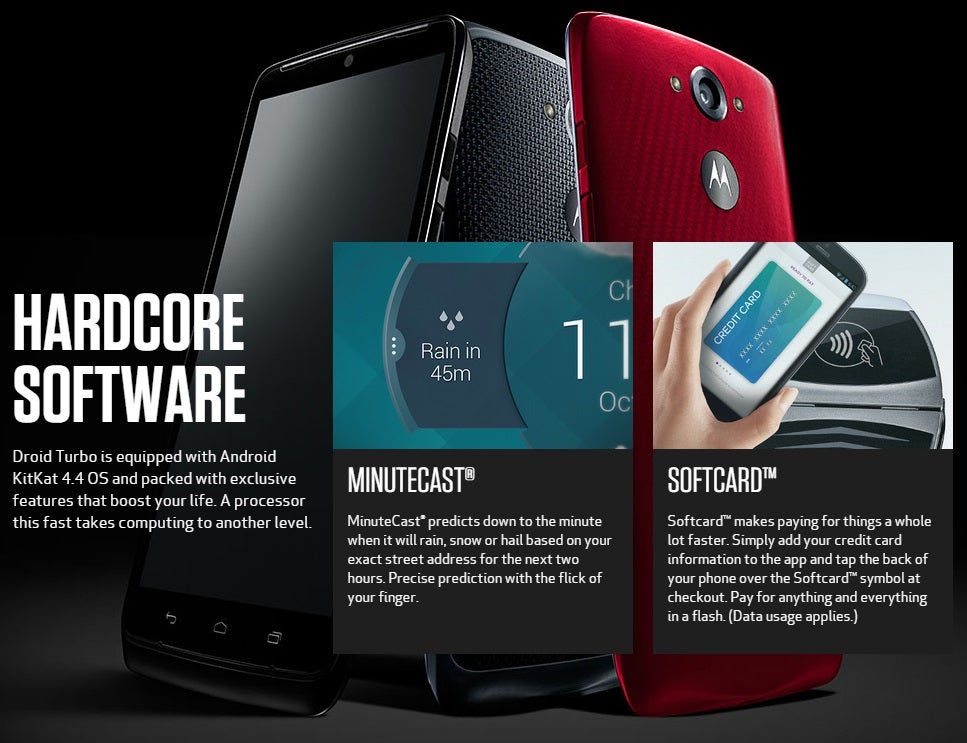 Processor and memory
"Speed, give me what I need!"
Specs are a focus point of the Moto DROID Turbo. Motorola approached it with the mentality of a gamer that goes on to build the biggest, baddest performance PC possible with an unlimited budget. Thus, it opted for Qualcomm's powerful quad-core 2.7GHz Snapdragon 805 processor, paired with an Adreno 420 graphics unit and 3GB of RAM. The Snapdragon 805 is a jack of all trades - it provides cutting-edge computing and graphics performance while supporting the latest, fastest LTE connectivity standards and staying energy-efficient. Our experience with the Samsung Galaxy Note 4 shows this configuration is able to drive a QHD display with the same effortlessness that the older Snapdragon 801 exhibits when putting up with a 1080p screen. Performance is all-around great, with potential bottlenecks such as the demanding screen and Samsung's hyper-active TouchWiz software rendered harmless. We expect the chipset to fly on Motorola's lightweight software.
Storage-wise, the Moto DROID will be available with 32GB and 64GB of memory. Unfortunately, a microSD expansion slot is amiss.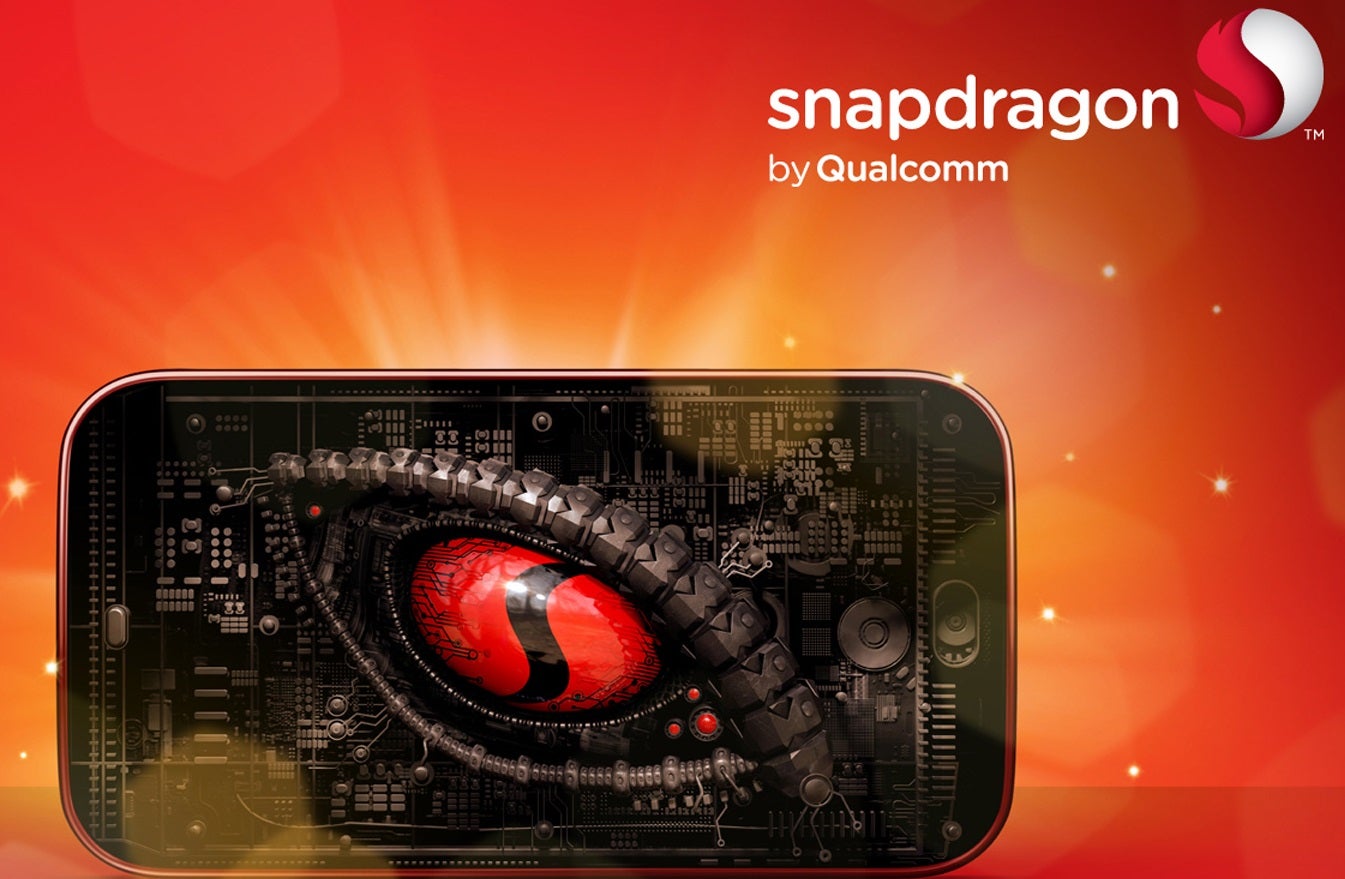 Camera
Huge 21-megapixel photos and 4K@24fps video capture.

When you have a display of such clarity on your phone, its built-in rear camera better deliver the sharpest images and video possible! Motorola thought the same and stuffed the DROID Turbo with a 21-megapixel main camera unit that takes huge photos and supports 4K@24fps video capture. More precisely, the camera is adorned with a Dual LED flash and is able to handle 21MP photos (3936x5248) in 4:3 and 15.5MP photos (2952 x 5248) in 16:9 screen ratios. Its bag of tricks includes Quick Capture, 4X digital zoom, Slow motion video, Burst mode, Auto HDR, Panorama, and Tap to focus. So far, only the Xperia Z2, Z3, and Nokia's PureView-equipped Lumia phones are able to match the high megapixel count. But impressive numbers aren't all it takes to deliver quality photos, so we'll have to save our final judgement for our hands-on time with the DROID Turbo. Oh, and let's not forget the selfie cam - it's a 2MP unit able to capture 1080p video.



Battery
The DROID Turbo might be 2014's most livelong Android flagship.

Motorola always respected customers' needs for long battery life. Two years ago, it held the crown for battery longevity with the DROID RAZR MAXX and its 3300mAh cell, which seemed huge at the time, and is still respectable. The new DROID Turbo will be holding its own with a 3900mAh unit that's a rarity for phones smaller than a phablet. Motorola promised up to 48 hours of mixed usage, and an extraordinary charging time - up to 8 hours of usage on a mere 15 minutes of charging using the proprietary Motorola Turbo Charger, which is included in the package. If Moto stays true to its promises, the DROID Turbo might be 2014's most livelong Android flagship.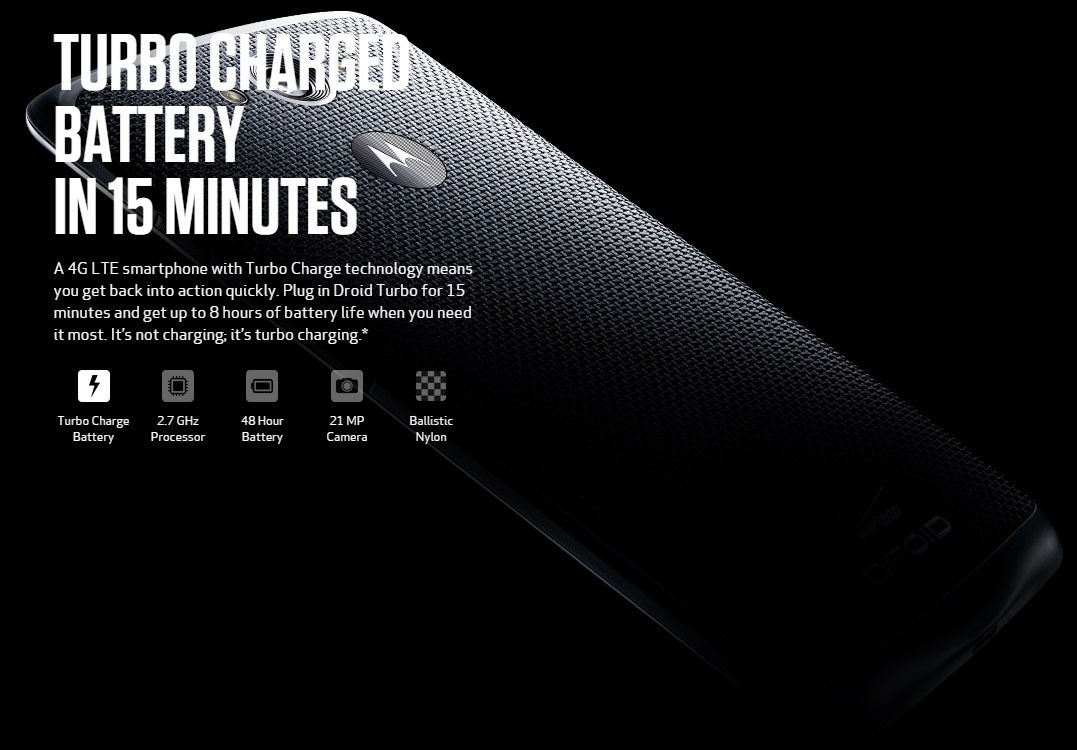 Expectations
An universally likeable phone.

The Moto DROID Turbo seems like an universally likeable phone. It looks fine, it's extremely durable, it has heavyweight internals, an excessively sharp screen, a mighty camera, and charges in 15 minutes to last close to a workday. The final deciding factor for customers that know exactly what they're looking for is the pricing. The DROID Turbo by Motorola will be available online and in Verizon Wireless stores starting Oct. 30. The 32GB model will be available in Metallic Black, Metallic Red, and Black Ballistic Nylon for $199.99 with new two year activation or $25 per month on Verizon Edge. The 64GB Black Ballistic Nylon model will also be available for $249.99 with new two year activation or $27 per month on Verizon Edge. This is aggressive pricing for such a feature-rich smartphone, and as a whole, the Moto DROID Turbo has plenty of potential to become a best-seller for the Big Red. As always, time will tell.