Motorola DROID Xyboards finally get Jelly Beaned
3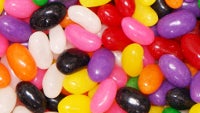 Back in July, Motorola's product support website revealed that both models of the Motorola DROID Xyboard tablet were going to be updated to Android 4.1. Now, a
mere
4 months later (read as sarcasm), the update is finally here for the
Motorola DROID Xyboard 10.1
and
Motorola DROID Xyboard 8.2
. Besides bringing the responsiveness of Project Butter, the instant information from Google Now and the ability to respond from the notification shade, the update adds improvements to the stability of the OS and also improves Wi-Fi connectivity.
Both slates were powered by Android 3.2 which means a real culture shock for those updating their Xyboard. Next month, the devices will be hitting the ripe old-age of 2, which in human years is about 105. Both tablets have rather low pixel density amounting to 184ppi on the Xyboard 8.2 and 142ppi on the Xyboard 10.1. Both slabs are powered by a dual-core 1.2GHz TI OMAP 4430 CPU with 1GB of RAM.
So if you still have your Motorola DROID Xyboard around, look for the OTA notification which should make your tablet feel brand new. And if you are a DROID Xyboard owner, it's nice to know that Motorola and Verizon haven't totally forgotten about a pair of tablets that were running on Honeycomb.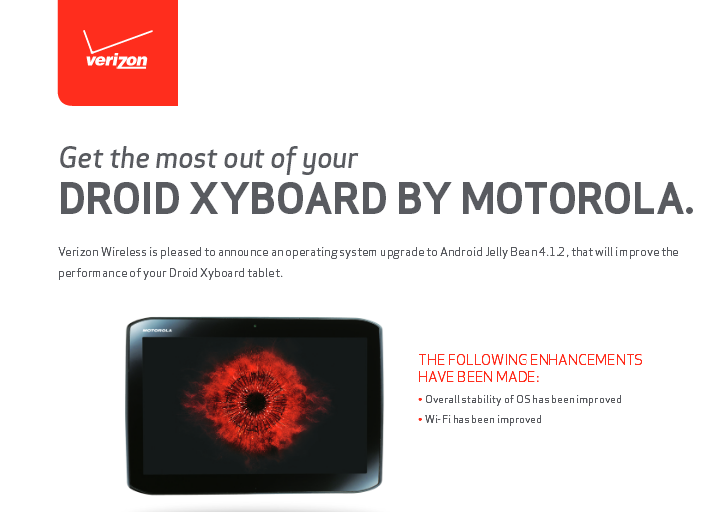 Jelly Bean comes at last to the two Motorola DROID Xyboard slates
source:
Verizon
via
Phandroid