Motorola DROID BIONIC Unboxing
49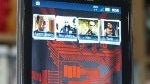 Eight months exactly to the day, we're finally just comingaround to getting settled with the long time coming Motorola DROID BIONIC as it'sset to arrive on September 8th. During the span, the tale of the Motorola DROID BIONIC went through somerigorous edits, but ultimately, it's here in the flesh as Verizon's fourth 4GLTE equipped smartphone. Consideringthat Motorola has some deep ties with Big Red, there's no arguing that theDROID BIONIC is going to be one of those flagship devices that should standabove the impending onslaught of competition.
Part of the beloved DROID family, the DROID BIONIC istreated with the utmost respect as it's blessed with that all too distinctivegun metalish packaging that's been synonymous with past DROID branded devices.Besides the greyish hue to the box, the only other standout is the prominentDROID eye placed squarely in the center – watching us as we uncover its secretsunderneath. However, there isn't anything out of the ordinary with the includedaccessories since it packs the typical set of items – like the microUSB cable,wall charger, and documentation. In all fairness, we would've love to seesomething just a tad bit more for a handset sporting a $299.99 on-contractprice, but then again, it's one beast ofa phone already.
Cosmetically, the handset sports a different look to the onewe first set our eyes on back at CES 2011 – albeit, they're subtlemodifications. On a positive note, one of the first things to catch ourattention holding the handset is its significantly lighter feel, which can beattributed to plastic shell. Moreover, it's touted as being the thinnest out ofthe 4G LTE bunch as it measures up at 0.43" (10.99 mm). However, it doesn'tquite feel as awe-inspiring in the design front when pitted against othermemorable devices like the DROID X.
Not messing around with its laundry list of dreamy specs, itfeatures a 4.3" qHD display with Gorilla Glass, dual-core 1GHz processor, 1GBof RAM, 8-megapixel auto-focus camera, front-facing camera, 1080p HD videorecording, 802.11 b/g/n Wi-Fi, Bluetooth 2.1 with EDR, aGPS, 16GB onboardmemory, 16GB microSD card preloaded, HDMI-out, and one beefy 1,735 mAh battery.Supplementing its bountiful hardware, we can't forget that this is a 4G LTEenabled device that's able to deliver lightning fast data speeds. Also, it'spacking Android 2.3.4 with the same version of that customized MOTOBLURinterface used by the DROID 3. Not ending there, the Motorola DROID BIONIC istreated to added functionality in the form of Motorola's Webtop experience byusing the various optional accessories for it.
Indeed a long time in the making, we're going to be checkingout the Motorola DROID BIONIC extensively to see what this handset is allabout. So expect to see our in-depth review very soon!