Motorola Camera gets update to use volume rocker as shutter button
9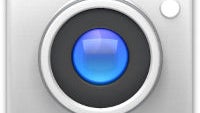 Not too long ago, Motorola broke away its camera app and released it into the Google Play Store for faster updating. And today, the app saw an interesting update which adding the ability to use the volume rocker as a shutter button. This app update is one that is somewhat odd, because really there shouldn't have been any reason why Motorola would need to add this new feature.
The thing is that Google made this a standard feature with Android 4.3 last summer, and of course, plenty of other manufacturers have added this to their own proprietary camera apps. So, it is odd that Motorola is just adding it now, because it seems as though it would have had to remove the feature from the stock app. Even so, the feature is here, and Motorola has actually made it a bit better. Not only can you take a picture using the volume buttons on your handset itself, but you can even use the volume buttons on a connected headset to take a picture, which is pretty cool.
Still, we would rather see more handsets going the Windows Phone route and building dedicated shutter buttons onto smartphones. It is nice to have a shutter button that is not only placed in a more comfortable spot on the device than where the volume rocker would be, but nothing can compare with having the ability to half-press a shutter button to focus. Digital photos may be easy enough to delete, but it's nicer to not get an out-of-focus shot in the first place.
Obviously, since this is the Motorola camera, you'll need either a Moto X, Moto G, or one of the new DROIDs.