Motorola Assist updated with multiple calendar support
1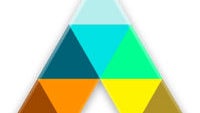 Motorola Assist is one of the few software additions that Motorola offers on its new set of Android devices. It doesn't get high billing like Active Display or Touchless Controls, but it is quite useful in its own right. And today, the app was updated to be even more useful by adding support for multiple calendars or specific calendars that you have running.
Motorola Assist has three main functions: Driving Mode, Meeting Mode, and Sleeping Mode. Driving Mode will automatically read messages, tell you who is calling, and automatically play music when connected to Bluetooth. Sleeping Mode will silence notifications at certain times. And, Meeting Mode will silence notifications and/or send an auto-reply when you are in a meeting.

The app knows when you're in a meeting based on your calendar, but before now, it would activate no matter what calendars you have set up. But, this new update lets you pick and choose which calendars are used to trigger the Assist functionality. This is a great addition, because it was always annoying to miss calls because there was a reminder in your calendar to do laundry.
The update is available now for the Moto X and the new DROIDs.