Motorola ATRIX 4G users get changelist for upcoming software upgrade
19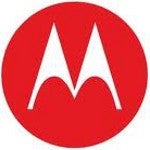 The Motorola ATRIX 4G may be the "world's most powerful smartphone", but it does have some bugs. Thankfully, a software upgrade is coming that will fix these problems. The new build will be 4.1.57 and will improve the fingerprint reader, increase the life of the battery, improve the performance of the 3.5mm earphone jack and the car dock, and reduce the number of times a program is unresponsive and has to be force closed. Once the 17MB upgrade is installed, you will also notice that the display on the ATRIX 4G will turn off when the charger is plugged in.
The upgrade is coming OTA and Motorola suggests that you have your handset set on Wi-Fi "to avoid large data charges". The company also recommends that you have your battery charged to at least 50% of capacity and have an active SIM card installed prior to downloading the upgrade. For more information, check out the source link.
One bug that won't be addressed with this upgrade is the problem that we reported yesterday with the phone's call quality. While earlier information made this problem appear to be widespread, Motorola released a statement that says the call quality problem is an issue affecting a small number of ATRIX 4G users and the company is already working on a solution for a future "maintenance release." Motorola also suggests that those who own an ATRIX 4G with a call quality problem should contact a customer support center.
source:
Motorola
via
AndroidCentral

The upcoming software upgrade for the Motorola ATRIX 4G will fix many of the issues that users have been having with the device