Motorola ATRIX 2 unboxing
26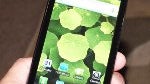 When it's so very difficult to stand head above water in a sea of crowded high-caliber Android smartphones, there's only one true way to make sure that you blatantly shine over the competition – and that's simply to come at it with stellar pricing. Available right now for the
2-year contract price of only $99.99
, the recently available
Motorola ATRIX 2
will surely entrance many people by its killer pricing right from the start, but in addition to it, there are plenty of delicious hardware under the hood to keep hardcore fanatics drooling.
Not surprisingly, the packaging of the Motorola ATRIX 2 seemingly follows accordingly to all other smartphones for AT&T, which is of course donning those all too peculiar white, orange, and blue colors on its packaging to associate it with AT&T. On the front, there's a tiny image of the handset in question, but in the rear, there's an even larger photo that truly showcases the handset's beauty from head to toe. Meanwhile, there are some tangible highlights in the rear to reel in any potential customers – like its 4G HSPA+ connectivity, 4.3" qHD display, 1GHz dual-core TI OMAP processor, 8-megapixel camera with 1080p HD video, and running Android 2.3.5 Gingerbread.
Inside, we're only presented with the usual assortment of accessories that we come to appreciate right now – though, we're always starving for more. Specifically, it comes along with the microUSB cable, wall charger, and the usual set of documentation.
Obviously, the device is bigger, faster, and stronger than its predecessor, which should go nicely considering that it's priced aggressively at $99.99. Add in the fact that it's compatible with specific docks for Motorola's unique Webtop functionality, it's shaping up to be a strong competitor in this never-ending landscape of high-end smartphones. Curiously, it's touted for its supreme battery life, but we'll be testing it out to see whether or not it can be justified to having the best battery life out of all the Android smartphones for AT&T. Expect our review soon!