Moto Mods prices leaked by Verizon, prepare to pay premium
44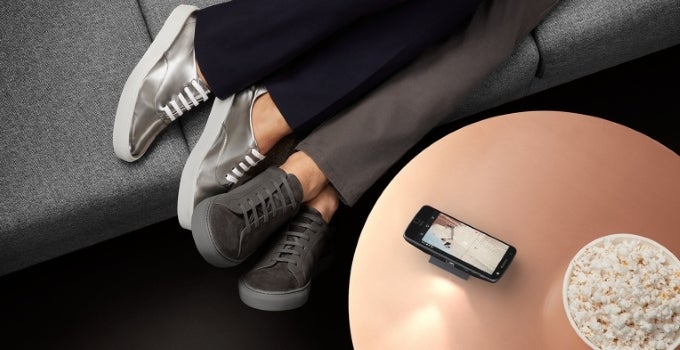 With the new Moto Z smartphone duo, Motorola embarked on its very own modular adventure. The Moto Z and Moto Z Force both come with a magnetic slot where third-party modules attach and enhance specific aspects of their functionality.
While the initial batch of modules was made clear from the start, their prices were kept secret until they trickled down to the My Verizon app pre-installed on smartphones sold by the US carrier. A Reddit user took screenshots and shared them online, giving us the low-down on how much you'll have to spend if you want to trick out your new Moto with a projector, sound booster, power pack, or shell. And tell you what, these accessories do cost a pretty penny! Here are the prices:
Insta-Share Projector: $299
JBL SoundBoost: $79.99
TUMI Power Pack: $89
TUMI Wireless Charging Power Pack: $99
Kate Spade shell : $79
We don't believe people will gobble them up at those prices, but who knows, maybe some will love their Moto Z so much they'll happily spend $300 on a WVGA resolution, 50 lumen projector simply because it attaches to their smartphone. Mind you, one can find a vastly superior 1080p resolution pico projector with a 100 lumens bulb in this price range. The power packs also seem overpriced, considering larger capacity ones can be found in the 15-$30 range.
source:
Reddit
via
PhanDroid
Recommended Stories