Moto Maxx trademark could point to a big battery Moto X
19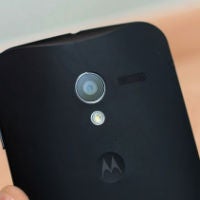 We all know that Motorola is working on new Android devices, and we've gotten a bit of information on a couple of those devices, like the Moto X+1 and Moto 360. Today, Motorola was granted a trademark for the name "Moto Maxx", which implies that there is another model in the works, likely with a big battery.
The name Maxx has a long history for Motorola, but has only been used on Verizon exclusive devices like the Razr Maxx, DROID Razr Maxx, and DROID Maxx. This trademark seems to indicate that Motorola is planning to take back the Maxx branding for devices that may not be exclusive to Verizon, because the Moto name has been the global brand for Motorola.
As for what to expect from the device that carries the name Moto Maxx, the only thing we can say for sure is that it will be a device with a bigger battery, because Maxx has always been in reference to longer battery life. We can't say whether it will be a wholly new device that will carry the name, or if it will simply be a variant of an existing Motorola device, like the Moto X, G, or E.