Moto Maker replaces (renames?) walnut option with rosewood Moto X
7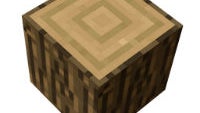 If you remember back when the rumors first started about what kinds of wood would be available for the Moto X backs, rosewood was one of the options along with teak, ebony, and bamboo. But, when the "natural" finishes were finally introduced, walnut had replaced the rosewood option. Now, Motorola has switched it back to rosewood, but we can't quite tell if it is a replacement or just renaming walnut.
On the Moto Maker website, the walnut option is gone and instead you'll find rosewood alongside the other wood choices. The thing is that the image that accompanies the rosewood is exactly the same as the preview image that had been there for walnut. If you don't believe us, check out the images below and see if you can tell the difference between what is labeled walnut and what is labeled as rosewood. It's the same aside from the accent colors.
Of course, this could simply be that Motorola updated the text and something went wrong with the images, but we can't say for sure. We do know that rosewood (as the name suggests) would have a bit of a reddish tint to it, and that is not what we're seeing. Even if you're not in the market for a Moto X right now, it stands to reason that the same backing options will continue for the Moto X+1 which is expected within the next few months.