Moto G4 Plus vs OnePlus 3 vs Asus ZenFone 3: specs comparison
10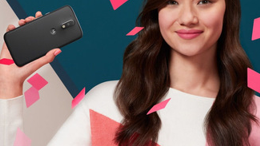 Now that the
Motorola Moto G4 Plus
is officially available to pre-order in the US (before its July 12 launch), and we know how much it costs, it's a good time for us to compare the handset with two of its possible rivals: the
OnePlus 3
, and the
Asus ZenFone 3
.
The Moto G4 Plus, OnePlus 3, and Asus ZenFone 3 have quite a few things in common, starting with the fact that they're made for people who don't want to spend more than $400 on a new, unlocked smartphone. All three devices offer 5.5-inch 1080p displays, fingerprint scanners, 16 MP rear cameras, and 3000 mAh batteries. All have at least some percentage of metal in their bodies, though the OnePlus 3 may be seen as the winner here, being almost entirely made out of aluminum. The OnePlus 3 also packs the most powerful processor, and the highest amount of RAM, but that's why it's the most expensive of the bunch, costing $399.
Notice that, for this comparison, we're including the best Moto G4 Plus model that you can get: the one with 64 GB of storage space and 4 GB of RAM, which can be yours for $299. The Moto G4 Plus has the advantage that it can be customized via Moto Maker, and will work on all major US carriers (including Verizon and Sprint), while the other two handsets aren't compatible with CDMA networks.
As for the Asus ZenFone 3, its advantage seems to be the low(er) price: the phone will cost just $249. While the ZenFone 3 will certainly be available in the US (just like the previous ZenFone series), we don't know exactly when it's supposed to land here. But we can tell you that it's going to be released in Taiwan (Asus' home country)
on July 12
, so perhaps it will hit shelves across the US soon after that.
Considering their prices, design, and features, which of these three Android Marshmallow smartphones would you rather get?
Super AMOLED
Super IPS+ LCD
Scratch-resistant glass, Ambient light sensor, Proximity sensor
Scratch-resistant glass, Ambient light sensor, Proximity sensor
Scratch-resistant glass, Ambient light sensor, Proximity sensor
Qualcomm Snapdragon 820 MSM8996
Qualcomm Snapdragon 617 8952
Qualcomm Snapdragon 625 8953
Quad-core, 2200 MHz, Kryo, 64-bit
Octa-core, 1500 MHz, ARM Cortex-A53, 64-bit
Octa-core, 2000 MHz, ARM Cortex-A53, 64-bit
Adreno 530
Adreno 405
Adreno 506
Android (9.0 Pie, 7.0 Nougat, 6.0 Marshmallow), OnePlus OxygenOS UI
Android (8.1 Oreo, 7.0 Nougat, 6.0 Marshmallow)
Android (8.0 Oreo, 7.0 Nougat, 6.0 Marshmallow), ASUS Zen UI
OnePlus Dash Charge
Fast charging
Single camera
Single camera
Single camera
16 MP (Sapphire crystal lens cover, OIS, Laser and PDAF)
Aperture size: F2.0; Pixel size: 1.12 μm
Aperture size: F2.0; Pixel size: 1.3 μm
Aperture size: F2.0
3840x2160 (4K UHD) (30 fps), 1920x1080 (Full HD) (60 fps), 1280x720 (HD) (120 fps)
1920x1080 (Full HD) (30 fps)
Yes
Video calling
EIS, Video calling
Time-lapse video, EIS, Video calling, Video sharing
8 MP
5 MP
8 MP
1920x1080 (Full HD) (30 fps)
1920x1080 (Full HD)
6.01 x 2.94 x 0.29 inches (152.7 x 74.7 x 7.35 mm)
6.02 x 3.02 x 0.39 inches (153 x 76.6 x 9.8 mm)
6.01 x 3.05 x 0.30 inches (152.59 x 77.38 x 7.69 mm)
5.57 oz (158.0 g)
the

average

is 5.9 oz (168 g)
5.47 oz (155.0 g)
the

average

is 5.9 oz (168 g)
5.47 oz (155.0 g)
the

average

is 5.9 oz (168 g)
Back: Aluminum
Back: Plastic; Frame: Plastic
Back: Glass; Frame: Aluminum
Fingerprint (touch)
Fingerprint (touch)
Fingerprint (touch)
Notification light
Interchangeable covers
Touch sensitive control keys, Soft keys
Recommended Stories