Moto G sells out in India in less than one hour
17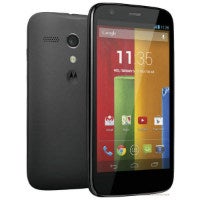 Well before the Moto G was officially released in India, it was assumed that the device would be a big hit in the country. Before the official release, the low-cost handset from Motorola was topping the charts through grey market retailers. The Moto G officially went on sale today and it sold out in less than one hour through the official retailer.
Motorola opted for an exclusive deal in India, so the Moto G was only offered through Flipkart. The 16GB version of the Moto G was sold for Rs 13,999 (~$224) and the 8GB model was listed at Rs 12,499 (~$199). Both sold out in less than one hour, but it is unclear how many units were made available at launch. In an unofficial sale through Snapdeal yesterday, 1000 Moto G pre-orders were sold out in two hours.
The demand is obviously there, but Motorola has explained that it does have a plan for India, and part of that plan is to not flood the market with the Moto G. Instead, Motorola is taking a more cautious route in order to not put too much strain on the company's infrastructure. The Indian public may be hoping for a faster rollout of the device, but it looks like you may have to be patient on this.