Moto G filing surfaces for T-Mobile
5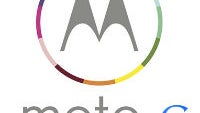 Motorola made it clear that the Moto G will be coming to the U.S. in January, and has confirmed that when it does, it will be preloaded with Android 4.4 KitKat. Motorola also made it clear the device would be targeting prepaid carriers upon its release. Luckily, that's a market where T-Mobile has been doing well recently.
It looks like at least one of those carriers might be looking to bring in the Moto G in an effort to attract even more customers. FCC filings have popped up that show what look to be five different models of the Moto G. The filings show model numbers XT1032, XT1033, XT1034, XT1035, and XT1036. Given that the UK model of the Moto G is XT1032, it seems reasonable to assume these are also Moto Gs. It is possible that the Moto G could be coming directly to T-Mobile, but given what Motorola has said, it might be more likely to assume the G is heading for a T-Mobile MVNO.
The biggest in the T-Mobile stable is MetroPCS, but there have been a couple of new prepaid carriers hopping on T-Mobile as a mobile virtual network operator (MVNO) recently, like Solavei and Brightspot. In the third quarter of this year, prepaid carriers on T-Mobile accounted for about one-third of all new subscribers. And, a $200 off-contract device would certainly help to keep those numbers strong.