Moto 360 with metal strap available for pre-order from Verizon
11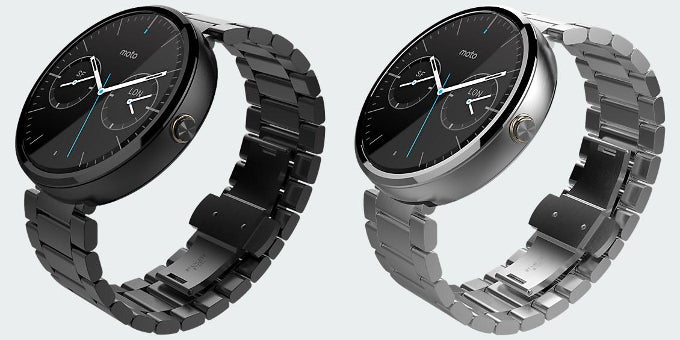 The Moto 360 was quite the anticipated smartwatch – the first circular Android Wear timepiece definitely had people lined up, money in hand, waiting for its release. The proof of that is the fact that
it sold out on the first day of release
– Motorola now says that "availability may be limited for a while".
Of course, it's perfectly possible that Motorola didn't release that many units – probably to test the market, since wearables are not exactly popular right now. Still, a sell-out is a sell-out.
Now, if you are one of the people who were taken aback by the bare look of the Moto 360's leather strap, and are now regretting your hesitation, you may be glad to learn that Verizon is currently accepting pre-orders for metal-strapped Moto 360 units. They are priced at $299, which may be a bit steep, but considering that a regular Moto 360 comes at $249 and buying a metal band separately costs ~$80, it's actually not that bad.
There are two models available – "black" and "white" (which looks like silver in the render) and Verizon's site says that pre-ordered units will be shipped by the 11th of November. This puts it past the release month for LG's own circular smartwatch – the
G Watch R
– which is supposed to become available for purchase in October. So if you are dead-set on getting a round Android Wear timepiece as soon as possible, maybe waiting for the G watch is your better bet.
source:
Verizon
via
GSMArena