More than just prepaid or MVNO: These providers donate profits and proceeds to a cause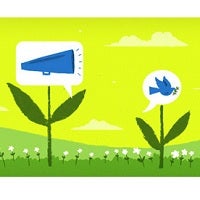 There is a lot to like about prepaid and reseller services. Usually the rates are quite a bit less than a traditional plan from a major provider, making prepaid an appealing option for those who have to closely monitor their expenses. All prepaid services in the United States provide service as an MVNO of one of the major carriers' networks, so coverage is generally not going to be a problem. There is also no service contract, and thus no risk of an early termination fee.
There are also MVNOs that provide service using the same general model as a traditional carrier, including subsidized equipment and two-year contracts. With these service providers, prices are usually more competitive than traditional products offered by the established network owners.
In both cases, there are possible trade-offs though. With lower cost, there may be fewer options as to which device or devices one wants to use. Some of these companies allow you to bring your own unlocked device, but in the instance you have to buy a phone from the prepaid provider, expect to pay full retail price. I many cases, the latest and greatest devices may not be available.
There are trade-offs in the other direction too. Many of these smaller, more nimble companies operate different business models compared to the traditional mobile carrier, and in this case, we dug up six providers, pre and post-paid, who have a unique take on mobile service, and the causes they fund with the proceeds from revenues they take in.
Mobile Service that Funds a Cause