More problems for RIM as BBM Canada sues over abbreviation of BlackBerry Messenger
11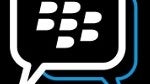 For as long as many can remember,
BlackBerry Messenger
has been known by the abbreviation BBM. Now, a broadcasting trade body known as
BBM Canada
, is suing RIM for using the BBM abbreviation. RIM has already responded to the suit by saying that it cannot be allowed to continue because both firms are in different industries. RIM told Canadian paper
The Globe and Mail
that "
The services associated with RIM's BBM offering clearly do not overlap with BBM Canada's services and the two marks are therefore eligible to co-exist under Canadian trademark law
."
BBM Canada dates back to 1944 and sells data analysis to broadcasters. The company says its employees are
always confused with RIM employees
because of the use of the BBM abbreviation for BlackBerry Messenger. And because the company uses smartphone apps to collect some of its data, BBM Canada says that its business is not that far off from RIM's business.
RIM, which does promote its messenger service as BBM, attempted to get a trademark for the BBM abbreviation in October 2009. BBM Canada says that the smartphone manufacturer was rejected. And perhaps this wouldn't seem like such a big deal if it weren't for the fact that the BlackBerry Messenger service is one of the few features on BlackBerry phones that keeps certain users from jumping to the competition like
Android
or the
Apple iPhone
. RIM has even allowed developers to integrate the free service with some apps.
This is the second legal action taken against RIM for three letters of the alphabet. Recently,
RIM had to change the name of its new OS from BBX to BlackBerry 10
as the BBX name was being used by Basis International and the latter's complaint was upheld in court. If you're Mike Lazaridis or Jim Balsillie, the ball can't fall in Times Square fast enough.
source:
MocoNews