Lawsuit forces RIM to change BBX name
6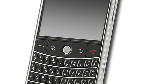 There had been worries as to whether or not the BBX name would stick for RIM's next generation mobile OS, but a US court has decided against RIM and is forcing the company to change the name. The court ruled against RIM in a temporary restraining order for trademark infringement.
The trademark for the BBX name is held by software company Basis, so RIM has decided to change the name of its next mobile OS to BlackBerry 10 pending a permanent decision in the case. RIM confirmed this news in a tweet from its developer relations team.
Of course, the name of the OS doesn't really mean much. The real question is whether or not the new platform can come to market in a timely fashion and turn around the tailspin that the platform has been in recently. The last we've heard, the first BlackBerry 10 phone due out is the
BlackBerry London
in March 2012.
Recommended Stories