More press images of Nokia Lumia 928 leak
31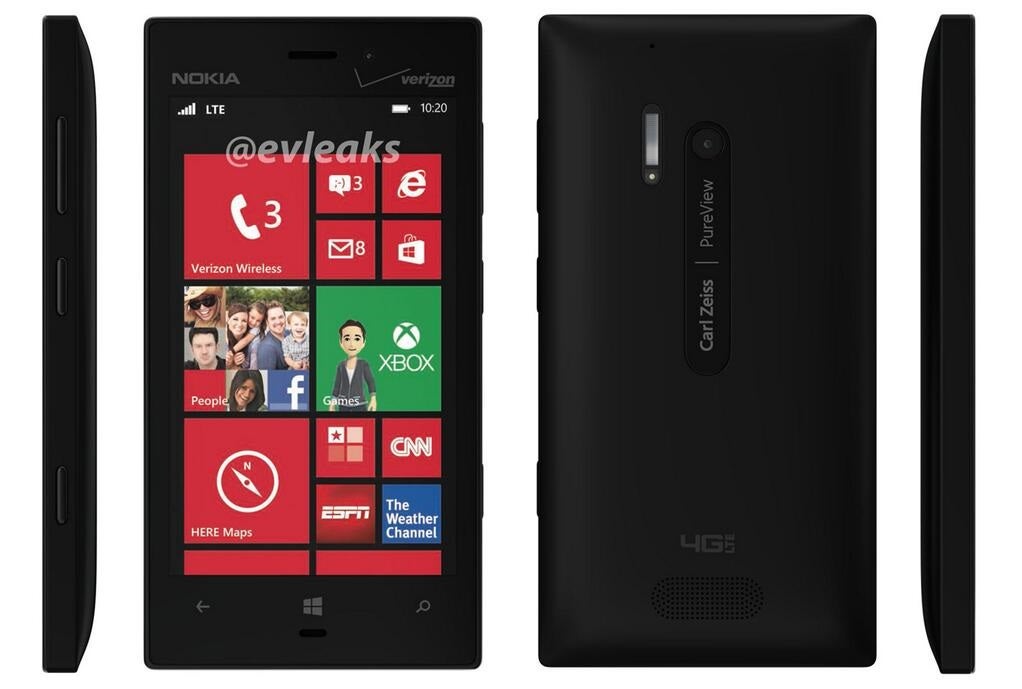 For about a month-and-a-half, we have been seeing a steady stream of leaks related to the as-yet-to-be-announced
Nokia Lumia 928
. Now we get to see what @evleaks dubbed, "a final look" at the new Nokia.
Despite all the leaks though, there is a bit that we do not know about the device. We are highly confident that the Lumia 928 will share most of its specifications with the Lumia 920, 1280x768 4.5-inch screen, and OIS 8.7MP camera. However, the Lumia 928 will be equipped with a xenon/LED flash.
We also think the Lumia 928 will have an aluminum body and like its Lumia 920 counterpart will probably be packing 32GB of non-expandable storage. Other than that, we know what it will look like. The latest leaked image shows the standard Nokia design motif, buttons aligned down the right side of the device. The left side is clean. The speaker is completely on the back and the microphone on the front.
The profile angles of the Lumia 928 are a bit more revealing. The sides of the device are flat and defined versus the 920's rounded sides. Even with the sharper corners, the flat sides give the 928 a bit more in common with the Lumia 822 than the other Lumia models. Using the 920's design language, we will guess that the SIM tray is on the top along with a 3.5mm headphone jack and the bottom offers up a micro USB plug.
Rumors earlier last month were indicating a release sometime in April. Since Verizon confirmed that the
Samsung Galaxy S4 is coming in May
and the BlackBerry Z10 has already launched, there is not much of a window remaining for the Lumia 928 to gain traction after launch.
source:
@evleaks
(Twitter)