More people placing phone calls over the Internet, Microsoft's Skype acquisition to boost that trend
9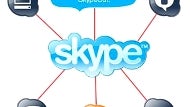 The number of adults with Internet access that are talking on the phone through some sort of VoIP protocol has increased from 8% four years ago, to a quarter of all users now. This interesting observation comes from a report by the Pew Research Center's Internet & American Life Project, whose Director Lee Rainie also notes that
Microsoft's purchase of Skype
will likely put fire under this phenomenon, when Microsoft integrates Skype with its other software.
If the trend continues, "phone calls" in the not-so-distant future might boil down to voice or video chat transfer over Internet connection on your convergence device, be it a smartphone, a tablet, or something else, giving those rusty communication satellites flying over our heads a much needed break.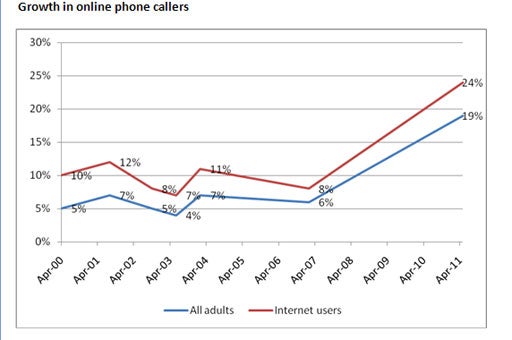 Verizon's LTE network, for example, to which more and more people will be hooking up when it expands coverage and the prices start dropping, is primarily a data network, and the carrier is j
umping through hoops with manufacturers
to provide Voice-over-LTE services.
The fun part will begin when instead of cell phone numbers we are all known with our chat avatars, although we know people for whom this might not be that funny.
source:
PewInternet
via
WTOP